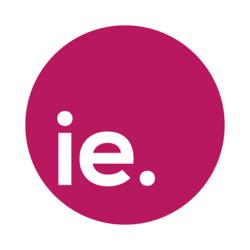 There is a need to understand analytics storytelling and this summit explores the innovations in place to do this
Chicago (PRWEB) February 15, 2013
The HR & Workforce Analytics Innovation Summit in Chicago May 22 & 23, 2013 is acclaimed for its insight into business intelligence and analytics. It will gather the worlds most dynamic and senior executives operating in the areas of analysis & planning including William Gaker of The Walt Disney Studios and Graciela Meibar of Mattel. Along with 150+ analytics professionals attending, this summit offers a platform for those working in HR & Workforce Analytics to exchange ideas and solutions towards analytics and the workforce planning of today.
Storytelling with analytics is challenging because it relies on the ability of the analyst to understand patterns in a sea of information available with little guidance. For this reason, the partnership between HR Business Partners and Workforce Analytics professionals is crucial. Confirmed speakers for this year's summit such as William Gaker will address this challenge directly. Gaker is a specialist in research methods training, advanced analysis, strategic HR, and analytical capacity building. His aim is to help organizations build a business case for their people. He has worked with several Fortune 100 companies to build measurement capability, teach analytics storytelling and apply advanced analytics to drive HR and business strategy.
"There's no doubt that analytics is at the forefront of the agenda across all industries this year," said Rose Riley, Director, Global Operations for IE. – Innovation Enterprise "There is a need to understand analytics storytelling and this summit explores the innovations in place to do this."
"This summit really highlights innovations within HR Analytics" – said Director, HR Analytics & HRIS, ESPN as a previous attendee of the summit.
For a complete list of speakers including Bank of America, Comcast, Nike, Home Depot and Starbucks, along with the agenda and registration details, go to: http://analytics.theiegroup.com/hr
###
About IE.: IE.- Innovation Enterprise, a CFO Publishing company is an independent business-to-business multi-channel media brand focused on the information needs of Senior Finance, Operations, Planning, Strategy, Decision Support & Advanced Analytics executives.
Products include IE.Summits, IE.Finance, IE.Analytics, IE.Operations, IE.Strategy, IE.Membership and IE.Insights.
Whether it's delivered online, or in person, everything IE produces reflects the company's unshakeable belief in the power of information to spur innovation.