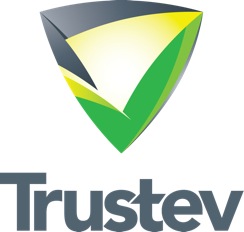 Cork, Ireland (PRWEB) February 14, 2013
Irish technology startup, Trustev today announced the raising of a $300,000 angel round from prominent Irish and international angel investors, to help fund its battle to dramatically reduce online merchant's exposure to ecommerce fraud.
Trustev provides real time online identity verification using its proprietary social fingerprinting technology, to help combat online ecommerce fraud. With just a few lines of code, Trustev adds a new social verification layer at the front side of the checkout process that pre qualifies potential customers through analysing social data from a wide number of sources including Facebook, Twitter and LinkedIn, while maintaining user privacy at all times.
The funds will be used to help grow the companies existing team and fund the company's customer acquisition activities. The company currently employs six with an additional eight staff being recruited at present.
To celebrate the round's closure, Trustev, in partnership with Doodle Creative, have released somance.me, a fun web application that scans the information in the user's Facebook profile and displays the person they talk to and share with the most. If this turns out to be a two way thing, they'll both be entered into a draw to win an all expenses paid trip to Cork, Ireland, with flights and accommodation for them both from anywhere in the world. While in Cork, they'll be treated to the best of Irish hospitality with dining and local attractions thrown in to complete the package.
Trustev's CEO, Pat Phelan commented on this milestone: "We're overwhelmed with the response to date and delighted to close this investment which will allow us to expand our efforts, take on additional employees and look towards opening a second office in Europe. We look forward to welcoming the somance winners to Cork for some good old fashioned Irish hospitality."
To find your match visit - http://www.somance.me.