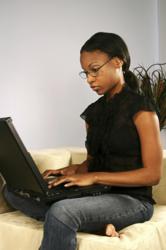 'Innovation in our institution has to be guided by a strategic light. We don't live in an age in which we can take chances with education and it has to be emphasised that getting into college is not the end of the line – graduating is.'
Johannesburg, Gauteng (PRWEB) February 14, 2013
Leading and innovative South African education and training institution, College Campus, has launched a unique tertiary incentive scheme that is set to serve and benefit both students and the country's economy. Students who register in 2013 for degrees will be rewarded by College Campus with R10 000 when they graduate – the first offering of its kind in South Africa.
The scheme has been devised against a concerning backdrop of student dropouts, known as attrition, in tertiary institutions and will provide a means for learners to exploit their potential and contribute to boosting the skills pool in South Africa. Dr Jon Pocock, Academic Leader in Teaching and Learning at the University of Kwazulu-Natal's School of Engineering, made a case study of the crisis and wrote in the South African Journal of Science:
'The problem of student retention and completion continues to trouble academics and administrators in higher education systems worldwide … In sub-Saharan Africa [the problem] is further compounded by the loss of potential skilled workers within developed economies, thus slowing economic growth.'
Pocock's colleague, Professor Michael Murray of the School of Statistics and Actuarial Science at the university, was quoted as saying that about 40% of students drop out in their first year of study.
While some students who arrive at these institutions are possibly unprepared academically and emotionally, College Campus MD Genevieve Allen adds that inadequate family support, apathy, despondency and a lack of immediate incentives are also to blame.
'We see how they battle. It's a nationwide phenomenon and the dropout rates do not respect race or socio-economic status.'
Allen explains the thinking behind the incentive. 'Even if students add a year to their studies – through failing one or two subjects – they'll still receive a portion of the R10 000, which is calculated on a sliding scale.
'We want to encourage them by instilling a sense of hope and pride. If we need to do that through an external source, then we're prepared to do so.'
College Campus, which considers itself driven by technology and innovation, has pioneered in other ways. Recently, after completing a massive nine months' digitisation project, it launched a digital offering that included a free tablet to eligible students and access to digital study materials linked to their curriculum.
It also introduced three new Bachelor Degree programs designed to fill skills gaps in the workplace:

Bachelor of Commerce in Digital Marketing (B.Com DM)
Bachelor of Information Technology in Business Systems (B.IT)
Bachelor of Business Administration (B.BA)
But Allen is pragmatic and focused for the College and its students as they forge into the 21st century.
'Innovation in our institution has to be guided by a strategic light. We don't live in an age in which we can take chances with education and it has to be emphasised that getting into college is not the end of the line – graduating is.'
Considering that most students entering tertiary institutions in 2013 are Generation Y – or millennials – Allen feels it's not inappropriate to offer unique study incentives.
'This generation taught their parents how to use cell phones and had their own at primary school. They don't suffer limitation and need to be pushed, encouraged and given special treatment. They want recognition.
'We're delighted this financial incentive coincides with the launch of our new slogan – Future Thinking. I'm confident that financial incentives will encourage students to complete their studies and take a deserved placed in society and their country's economy. It has worked in industry for decades, why not in education?'
ENDS
About College Campus
College Campus is one of South Africa's leaders in technologically focused and enabled learning and an education brand of The Independent Institute of Education (The IIE), the largest provider of higher private education in South Africa.
Courses are designed and frequently reassessed to meet market demands and stay in line with the latest technological developments within a specific field. Work Readiness Programmes equip graduates with the skills and orientation to enter the professional working world with greater ease.
The academic personnel are passionate experts in their fields. Theory is integrated with practical examples in all coursework, allowing students to develop a deeper level of insight through experiential learning.
Academic Development Coordinators (ADCs) provide students with personal support, additional study skills programmes and workshops where necessary. ADCs are also responsible for continuously assessing lecturing and education standards. College Campus operates out of two campuses in Pretoria and Auckland Park.