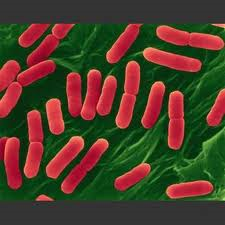 Escherichia & Immunosorbent Bibliography @ Scien.net
Bad Honnef, Germany (PRWEB) February 14, 2013
The aim of the Natural Sciences Bibliographic Web Portal including its new Escherichia and Immunosorbent Bibliography is to provide comprehensive scholarly information on the basic and applied life, earth and health sciences. While the publishers target to publish a total of over 21 million references until 2014, the site currently publishes about 5,000 new items every day. The basic information consists of basic bibliographic information while expanded references provide an additional summary of the publication's scientific content. Every bibliographic reference is tagged with up to twenty scientific keywords.
The Enzyme Sciences Section contains scientific information on enzymes, which are biological molecules that living organisms produce in order to catalyze (which, in this case, to increase the speed or rates of) specific biochemical reactions. The substrates, which are what molecules are called at the beginning of the enzymatic reaction, are converted into different molecules, known as products. Almost every chemical reaction that occurs in a biological cell requires enzymes for performing at a rate that is sufficient for sustaining life. The latest content in this category is also available through an Enzyme Sciences RSS feed. The section currently contains over 24,750 posts and is subdivided into the ten categories Dehydrogenase, Electrophoresis, Escherichia, Immunosorbent, Kinase, Oxidase, Peptide, Peroxidase, Polymerase, and Reductase.
Within this section, the new category Escherichia provides scientific information on that genus of bacteria that contains a wide variety of enzymes. This genus of bacteria is Gram-negative, does not form spores, and is facultatively anaerobic, which means that this bacteria makes adenosine triphosphate (ATP) by aerobic respiration if oxygen is present in the environment, but can also switch to fermentation. A good number of Escherichia species such as E. coli are pathogenic, which means that it can cause disease to its host. The category contains over 200 newly published posts of which the very latest inclusions are also available through an Escherichia RSS feed. It features posts on multiplication and virulence in plant tissues of Escherichia coli clones producing pectate lyase isozymes PLb and PLe at high levels and of an Erwinia chrysanthemi mutant deficient in PLe, immunogold localization of acyl carrier protein in plants and Escherichia coli, and on identification of enterotoxigenic Escherichia coli isolates with enzyme-labeled synthetic oligonucleotide probes.
The new category Immunosorbent contains scientific information on the enzyme-linked immunosorbent assay which is a type of test that determines the antigen and antibody concentration in a certain sample. Also known as the ELISA, the process of enzyme-linked immunosorbent assay is a popular format of analytic biochemisty assay that uses a single subtype of heterogeneous solid-phase enzyme immunoassay (also known as EIA) to detect the presence of an antigen (or a specific substance) in a wet or liquid sample. This category contains over 1,270 newly published posts of which the very latest inclusions are also available through an Immunosorbent RSS feed. It features posts on optimisation and characterisation of enzyme-linked immunosorbent assay (ELISA) for the detection of the Acremonium loliae endophyte in Lolium perenne, a newly developed seroimmunological diagnosis (enzyme-linked immunosorbent assay) for chicken leucocytozoonosis, and on monoclonal antibody-based enzyme-linked immunosorbent assays for the rapid diagnosis of clinical cases of enteric redmouth and furunculosis in fish farms.
While the publishers of the web portal have a stock of 21,238,124 references of which 10,564,269 (50%) contain a summary, this information will be made successively available to the public until 2014. While the site has presently published a total of 1,387,178 posts online, the number of published bibliographic resources increases by 5,000 items every day. All items are interconnected with over 315,000 tags. The publishing status is reflected in the site's continuously updated tagline.