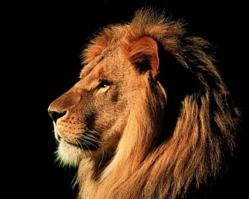 Those businesses that pay attention to their customers as individuals will reap the benefits of a long-lasting relationship.
Grand Junction, CO (PRWEB) February 14, 2013
Previously, the phrase "Content is king" has circulated through many different marketing channels and strategies. While it was once specifically tailored to the realm of Search Engine Optimization (SEO), Entrepreneur magazine gave us some insight back in 2011, and marketers are now cashing in on this concept and it's making large waves.
In the past, businesses were at the mercy of radio stations, TV stations, and newspapers for disseminating their content and advertising. Paid advertising was the norm because that's where the attention of consumers heavily rested. With the rise of digital channels including email and the internet, people's attention now gravitated towards these new mediums. However, in an effort to gain market share, spam emails and website ads continued to gain relevance. Now, the ads posed by websites and spammed email are becoming commonplace which means that consumers can now easily tune them out.
"The answer for businesses lies in the relationship again," says local business owner dedicated to marketing Grand Junction. While farmer's markets are a dying breed, there are still some good lessons to be learned from how businesses and consumers used to conduct transactions. Businesses today are realizing that personal interaction as well as providing value for free is a sure fire way to increase visibility and garner attention.
This type of marketing also gives more incentive for customers to provide personal reviews for a specific business. Word of mouth, and especially positive word of mouth, is always good news for a business and it's profits. Social media can be an extremely positive force in this area if used correctly.
What makes content so attractive to consumers? The society in which we live screams for real interactions. When businesses cater to a consumers desire for interactions it creates a bond that is rarely broken. This is the very reason that companies who use a spokesperson to interact with their clients often make a bigger impact. Progressive insurance is a prime example. Flo's Facebook page boasts a 4.8 million number of fans, while the corporate Progressive page only has 57,000 likes.
Businesses must be extremely conscious of this fact if they are going to compete in the marketplace in 2013. Those that stick with impersonal communication will be sadly disappointed in the years to come. While those businesses that pay attention to their customers as individuals will reap the benefits of a long-lasting relationship.
To read more from the author about the future of content marketing click here.