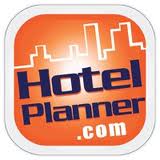 London, United Kingdom (PRWEB UK) 13 February 2013
HotelPlanner.com, the number one online group travel company's London operation: HotelPlanner.co.uk, has joined, 'Team Run For It', Age UK and YouthNet's Virgin London Marathon team, to raise money and awareness for the joint official charities of the event. To add excitement to race day, April 21st 2013, HotelPlanner.com will be giving away thousands in free hotel rooms to their Facebook Fans (Facebook.com/HotelPlanner).
HotelPlanner.com's CEO, Tim Hentschel, commented "We are very proud to be participating in the world's top marathon for charity money raised. We hope to raise money and awareness for these fantastic causes while also giving away over $100,000 in free hotel rooms through our HotelPlanner Facebook Page and HotelPlanner Iphone, Ipad and Android Mobile Apps."
Fritz Muller, Senior Product Manager Europe at HotelPlanner.com, also commented ''Running a Marathon has always been on my 'bucket list' and running for a good cause is a great bonus. In true HotelPlanner.com style we will embrace this challenge.''
To help The HotelPlanner.co.uk Team raise money for the Official Charity of the Virgin London Marathon, please visit http://uk.virginmoneygiving.com/HotelPlanner. Please also visit us at Facebook.com/HotelPlanner for a chance to win a free hotel stay at the hotel of your choice, and keep up with HotelPlanner.com's charitable and community outreach activities.
HotelPlanner.com was founded in 2002 by Tim Hentschel and John Prince, and has since achieved a global portfolio of 50,000 hotels. According to Experian, the company is a top 50 travel site. Specializing in the group accommodation market, HotelPlanner.com helps clients select the right property for their meetings and events by combining technology with a highly experienced staff of professional meeting planners. HotelPlanner reviews all hotel group deals on a group by group basis using local planners with more than 10 years of regional group travel expertise. The company recently opened its European Headquarters in London, United Kingdom, and is rapidly expanding its team of experienced meeting planners who deliver outstanding service globally.