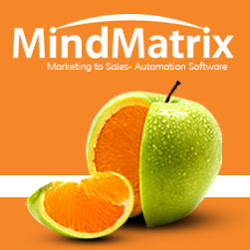 Pittsburgh, PA (PRWEB) February 14, 2013
MindMatrix, a Global Leader in Marketing Automation Software, today announced an agreement to acquire The Guider Group, a Pittsburgh-based provider of business development and outsourced online marketing services.
"MindMatrix is committed to the delivery of software innovations that bring significant results to our customers while simplifying online marketing," said Harbinder Khera, CEO of MindMatrix. "Our strategy is to provide enablement services that are aimed at helping our partners deploy our software and help customers understand and realize the value of this technology. Because of their success in the online marketing services space, we believe that the acquisition of Guider will further our partner's and customer's capacity to exploit our technology to its fullest extent"
"This acquisition is part of a larger strategy to offer services to customers beyond what the MindMatrix software platform can deliver on its own. MindMatrix and Guider have a great deal of continuity and share the vision to remove complexity and adoption of online marketing automation," said Duane Wells, Senior Partner at Guider. "As a former partner, we have first-hand knowledge of the software and this deal makes sense. We are excited to combine forces with MindMatrix to build an internal practice that is dedicated to making sure our partners and customers succeed with the platform."
As part of its strategy to deliver best of its kind marketing automation solutions, MindMatrix continues to invest and innovate to extend the benefits of online marketing to organizations looking to use the internet to generate sales and leads. MindMatrix is at the forefront of marketing automation, and the acquisition of Guider will expand MindMatrix abilities to drive customer success.
Terms of the acquisition were not disclosed.
For information about MindMatrix's Marketing Automation Software please visit http://www.mindmatrix.net or call 412-381-0230. Also, to become a partner, please click here to explore our partner levels.