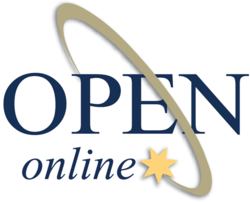 Employers must tread carefully and understand the proper usages of criminal records to mitigate the risk of negligent hiring and disparate-impact claims
Columbus, OH (PRWEB) February 14, 2013
OPENonline, an industry leading provider of employment background checks and investigative services, announces the release of their new White Paper – Protecting your Rights or Disguising your Past? How the once unknown Ban the Box movement has sparked a nationwide debate – as a helpful tool for employers during the employment screening process. The complimentary White Paper from OPENonline is available for download at http://www.openonline.com/Home/Resource-Center/White-Papers.aspx.
The Ban the Box movement works to remove the question, "Have you ever been convicted of a crime?" from initial job applications, deferring such inquiries until later in the hiring process when the information can be fairly weighed in light of an applicant's qualifications. Opponents of the movement argue that banning the box as a blanket rule limits an employer's ability to screen out potentially dangerous or unqualified workers at an early stage of the hiring process.
"The use of criminal background checks during the employment process is a vital tool used to determine the best possible candidate," said Heather Browning, Executive Vice President of OPENonline. "However, employers must tread carefully and understand the proper use of criminal records to mitigate the risk of negligent hiring and disparate-impact claims."
On the heels of the Ban the Box movement, the U.S. Equal Employment Opportunity Commission (EEOC) release an updated Guidance on the use of arrest and conviction records in the hiring process. The new Guidance matched with the Ban the Box movement has generated a lot of controversy and misconceptions in the industry.
"The goal of this White Paper is to clarify the confusion regarding the proposed legislation," said Browning. "Banning the box does not eliminate the right of the employer to ask a candidate if he or she has ever been convicted of a crime, it merely postpones the question and allows an opportunity for the applicant to be considered based on merit and accomplishments during the preliminary interview."
Currently, more than 42 cities and counties and seven states have adopted Ban the Box policies, with some policies not only applying to public employment, but to private sector employment as well.
Click here to receive your complimentary copy of OPENonline's White Paper.
About OPENonline
Accredited by the NAPBS® Background Screening Credentialing Council, OPENonline is a leading provider of background screening and investigative solutions. OPENonline offers a broad range of employment screening, drug screening and employment eligibility verification services, including SelectHire®, a one stop solution for employment screening. The company is dedicated to helping customers save time and money by providing background information that is current, accurate and compliant with exceptional customer service. For more information, visit http://www.OPENonline.com or call 1-800-935-6736.