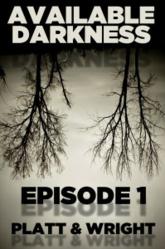 (PRWEB) February 15, 2013
The indie publishing house Collective Inkwell this week launched episode 7 of its vampire serial thriller, Available Darkness. Episode 7 is the first episode of Available Darkness Season 2, which will feature new episodes launched each Tuesday running through to episode twelve.
With the launch CI announced a new business model that will allow readers to pick up its serials for free.
"We're trying something new with Available Darkness Season 2 that gives our readers the choice of getting our books free or buying them," said David Wright, co-writer of Available Darkness, and co-founder of Collective Inkwell.
"As usual, our readers can buy new episodes for 99 cents when they launch on Tuesdays.
"However, we're also going to be offering these episodes for free on the following Thursday, Friday, and Saturday.
"On top of that, we're offering a helping hand to readers who hate biting their nails each week following our cliffhanger endings and who want to read the full Season Two. Rather than waiting for weekly episodes, they can pick up the full season right away for $4.99. In other words, we're no longer holding back the launch of the full season until after all six weekly episodes have gone live, which we did with all our previous serials, including Yesterday's Gone and the first season of Available Darkness."
Sean Platt, writing partner to David Wright and the other half of Collective Inkwell, said he hopes the new model will attract even more readers to pick up CI's fiction.
"It's a gamble, but I think it's just bold enough to go gangbusters," Platt said. "Now that everyone is zigging and copying our serialized fiction model it seemed like a terrific time to start zagging and try something different."
Wright added: "If the experiment works, we'll likely be doing it with more of our serials, so fingers crossed."
Available Darkness, co-written by Platt and Wright, tells the story of FBI Special Agent Caleb Baldwin. Baldwin is the hunt for a serial killer who has left a trail of burned bodies, one of whom was his wife.
Since it launched in September 2012, the serial has notched up 17 five star reviews, and an average review of 4.9 out of five stars.
Episode 7 is free February 14-16, and can be downloaded from Amazon.com.