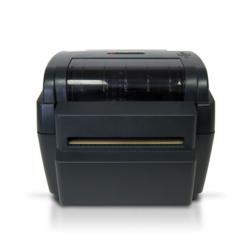 "The LabelTac 4 label printer was everything and more as we expected. The cost of the printer fit right into our budget. We could not be more pleased!"
Lake Oswego, OR (PRWEB) February 21, 2013
The economy today is causing many companies to look at ways to decrease their budgets without hindering productivity, quality and service to their customers. One way to continue with quality product and service is through purchasing the LabelTac 4 printer now being offered through Labeltac.com. The LabelTac 4 is easy on the budget, easy to use and will create quality labels for all needs required by a business.
A company that is in the business of making and selling bumper stickers or labels for the general public or retail will find the LabelTac 4 the ideal printer for making labels from scratch. The printer comes complete with useful templates and symbols allowing for quick start up. Flexibility could not be any easier as the printer connects with Microsoft Word, OpenOffice, Excel, or almost any Windows-based program. If a business is just starting up and does not have a word-processing program due to budget, the printer ships with the popular and incredibly easy-to-use Bartender label creation software. The built in Ethernet will allow multiple computers within the facility to conveniently print in the same LabelTac 4 printer, allowing all departments to enjoy the benefits without needing multiple printers–making it ideal for budget conscious businesses.
A business will see in a short matter of time the profits gained from investing in a LabelTac 4 label printer. The printer creates professional quality labels that last a long time in any environment from office scenarios to the toughest industrial manufacturing facilities. The labels created from the printer are UV, chemical, weather, water, and wear resistant, and won't fade or smear over time. Quality product and quick product delivery will keep customers coming back for more due to professional results created by LabelTac 4 Printer.
A business owner commented, "The LabelTac 4 label printer was everything and more as we expected. The cost of the printer fit right into our budget. We could not be more pleased!"
For more information about LableTac 4 Printer or any of the other label printers, please visit http://www.labeltac.com/ or call toll-free (866)777-1360 to speak with a professional representative.