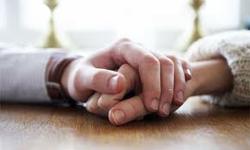 You don't need to be a bride or groom to take advantage of the "Have a Heart" special-- just devoted to each other….and your health.
New York, NY (PRWEB) February 13, 2013
Physical Advantage massage and personal training center of Manhattan and its affiliate The Bridal Body Shop are offering special incentives to those who want the full advantage of achieving optimum health. Starting on Valentine's Day, the companies are featuring a "Have a Heart Special" for the remainder of the month of February. Perfect for couples who want to commit to getting in top form, individuals are invited to book a massage or personal training session and get a second massage/session for 50% off.
Armed with celebrity trainers, Physical Advantage provides the ultimate in easy access to a better body, stress reduction, and overall wellness. Perennially named to New York Magazine's "Best of" issue and featured on Fox TV, it has established itself as the premiere "serious" rehabilitative massage and personal training center in Manhattan. Professional athletes, marathoners and triathletes, dancers, actors, and opera singers regularly visit Physical Advantage to get the kinks out and help their bodies heal, recover and renew. All Physical Advantage and Bridal Body Shop therapists and personal trainers are licensed and certified, and are skilled at providing treatments designed for both short-term pain relief and long-term results.
Located at 139 East 57th Street, Penthouse, Physical Advantage treats customers on location and also makes house calls, as well as offering "virtual training" via its Bridal Body Shop for wedding parties and anyone who wants to work out on their own time, on their own terms.
"We are delighted to once again offer our 'Have a Heart' Special," says Laurie Towers, CEO and founder of Physical Advantage and The Bridal Body Shop. "All are welcome to take advantage of our special, which was very popular last year for couples wanting to get in great shape for their wedding or just distress and relax together."
Rates begin at $75 for a half-hour treatment; hours by appointment only. For the February "Have a Heart Special, call 212-460-1879.
About Laurie Towers and her Businesses
A former professional body builder, Laurie Towers is a top New York City celebrity trainer and CEO of Physical Advantage PC, the sports and performing arts massage center and the Bridal Body Shop, specializing in fitness programs designed to get the bride to be in shape for her wedding day. For more information about Physical Advantage Massage Therapy Center go to http://www.physical-knead.com. Learn more about The Bridal Body Shop and other services at http://www.thebridalbodyshop.com/ or call 212-460-1879.