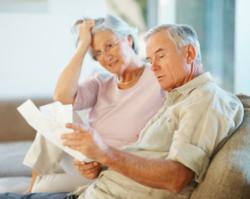 London, UK (PRWEB UK) 15 February 2013
Pryce Warner International Group - A new passport application system has been introduced for British expats in the United Arab Emirates (UAE).
According to Gulf Today, the British Embassy in Dubai now requires individuals to submit applications to the Identity and Passport Service (IPS) online.
Click here for full information needed to complete the application process. For answers to further queries please use the contact information in the link above.
As it is possible to apply for passport renewal at any time, UK citizens are recommended to arrange renewals well in advance of travel plans. Those living overseas are especially likely to face extended delays when getting a new passport.
Applicants are advised that receiving their new passport will take at least four weeks from the time all documentation has been received. This can take longer if your passport was lost or stolen, or of the IPS needs additional information from you.
The Embassy advised that individuals do not book any travel until they have received their new passport, commenting: "The British Government cannot accept responsibility for costs incurred if travel is booked and subsequently cancelled before the passport has been received".
David Retikin, Director of Operations at Pryce Warner International Group, commented: "When moving abroad or returning to the UK, or even if you travel frequently for business it is vitally important to ensure that your passport if up to date. As the waiting time for a new one is unpredictable, it is highly recommended that you renew your passport well in advance of any planned moves or travel. We have faced numerous problems where client's moves or travel plans have been severely disrupted and made more expensive by passports becoming expired. As there is no way to quickly renew or apply for a passport this is always very problematic and nothing can be done to solve the situation except delay all plans and wait for a new passport. For this reason expats in particular need to pay attention to all notices from their local embassies for changes in the application processes to make sure they are not caught out."