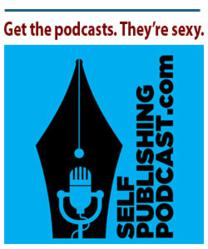 (PRWEB) February 20, 2013
Giving ebooks away for free is a great way for self-published authors to promote their work, according to self published authors Johnny B. Truant, Sean Platt and David Wright.
Speaking on their Self Publishing Podcast, Episode 41, which went live February 7, the trio recommended Amazon's KDP Select program as the best tool for promoting books by giving them away.
KDP Select allows authors to price their books at $0.00 for five days in every ninety day period.
Truant, Platt and Wright added that authors should submit details of when their ebooks will be free to the Author Marketing Club, which promotes free ebooks to potential readers.
"It definitely works," said David Wright. "Free downloads drive sales, especially with the serialized fiction model, where if our readers get our first episode for free, they want to read on, so they buy the next episode or the full season."
Wright also recommended that authors break up their free promotions into a 2-day and 3-day promotion, instead of five consecutive days.
"We break up our promos in two or three days, before it plummets at the end." Wright said.
Johnny Truant agreed.
"When you're riding high, it makes sense to quit while you're ahead, when you're at peak rather than when you're coming down," he said.
Platt, however, offered an alternative view and said five day promotions can work if they're managed correctly, or if an author's ebook hits the bestseller lists.
"It depends on how the promotion's going," Platt said. "We did a five day promo for Yesterday's Gone Season Two, and that was one of the best promotions we've ever done.
"It's partly where you place in Amazon's bestseller list. We added two days extra days to the promotion because we were in the top hundred."
"That's true," Wright conceded. "We'll do two days, wait and see if it picks up momentum, if it does we'll add a another day."
When they're not hosting the Self Publishing Podcast, Platt, Wright and Truant spend their time writing fiction.
Platt and Wright do most of their writing together. Their headline serial, Yesterday's Gone, has over 500 five star reviews on Amazon. Other titles by the duo include Available Darkness, WhiteSpace, ForNevermore, Z 2134 and Monstrous.
Johnny B. Truant's fiction includes The Bialy Pimps and Fat Vampire. He also co-authors the Unicorn Western series with Sean Platt.