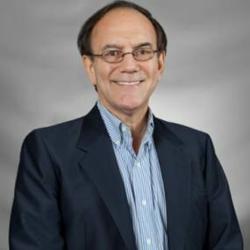 Austin, Texas (PRWEB) February 14, 2013
WHAT: Zilliant, a technology solutions company that helps businesses make their numbers, is hosting a webinar entitled "Implementing a Closed Loop Pricing System." This is the first in a series of guest speaker webinars this year about the use of optimization and predictive models to drive better business results.
The webinar focuses on how pricing decisions affect companies' financial performance by showing viewers a selected pricing strategy, forecasted results through pricing analysis, and a key performance dashboard that shows the resulting financial and P&L statement.
The discussion will help B2B companies understand how to overcome the massive complexity in their businesses due to large customer bases and product offerings. Ultimately, the webinar will guide viewers on how to measure the results of different pricing strategies and link them to business performance.
WHO: Barrett Thompson, general manager of pricing excellence solutions at Zilliant, will host and facilitate the webinar with guest speaker Richard Sobel, managing director of The Pricing Analytic Group. Sobel brings more than 17 years of direct pricing experience and expertise in pricing analytics, optimization, realization and strategy. Thompson brings more than 20 years of experience building and delivering pricing and optimization solutions to Fortune 500 companies across multiple industries.
WHEN: Wednesday, February 27, at 2 p.m. ET
WHERE: Parties interested in learning how pricing decisions affect companies' financial performance can click here to register for the webinar.
WHY: Participants will learn how to:

Close the pricing loop through proactive planning and control
Connect pricing strategy and tactics to your financial & P&L statements
Forecast, measure and monitor price realization
Utilize a Pricing Performance Dashboard to track and improve price performance
Measure and differentiate price based on factors related to price sensitivity
About Zilliant
Zilliant provides B2B companies with data-driven guidance, enabling smarter pricing and sales decisions to help businesses make their numbers. The Zilliant optimization platform uses advanced science in its price optimization, cross-sell and retention applications to enable companies to overcome the massive complexity in their businesses. Our flexible SaaS model allows customers to quickly and confidently improve their financial performance by integrating into existing systems and processes. Learn more about how Zilliant helps companies price more profitably and sell more effectively at http://www.zilliant.com.