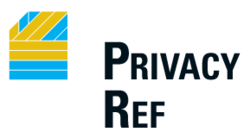 Each monthly Data Privacy Roundtable Series session will be a virtual, interactive meeting on a participant-driven privacy-related topic with a limit of 10 attendees to ensure opportunities for a high level of interaction.
Westborough, MA and Boynton Beach, FL (PRWEB) February 14, 2013
Privacy Ref today announced the introduction of the Privacy Ref Data Privacy Roundtable Series, developed in response to strong demand from participants in Privacy Ref's Data Privacy Day webinar and readers of the International Association of Privacy Professionals' (IAPP) Privacy Advisor newsletter article on "Kick-Starting a Privacy Program." Each Roundtable session will be a virtual, interactive meeting focused on a particular privacy-related topic. Sessions will be limited to ten attendees to ensure opportunities for a high level of participation and interaction for all. The Roundtables will be offered on a monthly basis, with the topics offered based on current events and consumer demand.
Each Data Privacy Roundtable will begin with an introduction and brief overview of the chosen Roundtable topic. Participants will then have the opportunity to share ideas, discuss specific situations, and brainstorm approaches in a moderated session.
Those interested in participating in the initial Roundtables are invited to choose one or both of the two topics in which webinar participants expressed the most interest: Privacy Policy Creation and Employee Awareness Programs.
Roundtables will be scheduled to accommodate the participants that sign up for them. The initial Roundtables will be offered from 1:00 PM ET to 2:00 PM ET on Friday, February 22; Friday, March 1; Thursday, March 14; Tuesday, March 19; or Wednesday, March 27.
Prospective participants, including privacy, security, cyber security, risk management, compliance and information technology professionals—anyone responsible for or with an interest in data privacy—should visit http://tinyurl.com/privacy-ref-roundtables or send an email to roundtables(at)privacyref(dot)com indicating which subject or subjects are of interest and their availability on each of the potential Roundtable dates. When sufficient participants have selected a common topic and date, they will receive an email confirming their attendance as well as a link for payment. Once payment has been received, participants will receive a link for access to the Roundtable.
Each Roundtable is priced at $149. Special pricing of $119, a 20 percent discount, is available to International Association of Privacy Professionals (IAPP) members. All participants are eligible for 1.0 Continuing Professional Education (CPE) credits through the IAPP.
Sessions will be presented and moderated by Privacy Ref chief privacy strategist and founder Bob Siegel. Bob has extensive professional experience in the development of privacy policies and procedures, the definition of performance metrics to evaluate privacy maturity, and the evaluation of compliance to industry requirements and best practices. He is a Certified Information Privacy Professional (CIPP/US, CIPP/IT), has deep subject matter knowledge surrounding key laws and regulations regarding consumer privacy and information security, and is a member of the International Association of Privacy Professionals (IAPP) Certification Advisory Board for its Certified Information Privacy Manager (CIPM) program as well a member of their faculty. Most recently, Bob served as senior manager of Worldwide Privacy and Compliance for Staples, Inc., a Fortune 150 retailer, where his responsibilities included development, awareness, and compliance of global privacy-related policies and procedures for more than 60 business units in 26 countries.
About PRIVACY REF LLC
Privacy Ref is a provider of consulting services aimed at helping businesses develop and implement privacy policies, procedures, and technology for handling customer and employee data through the use of best practices. The company applies lessons learned managing international privacy and security requirements for large enterprises and tailors them to the needs of small and mid-sized businesses (SMBs). Privacy Ref provides services ranging from assessing an existing program, reviewing or creating privacy policies and processes, assisting with awareness training, to building a privacy program from the ground up. Privacy Ref can also affordably provide a Privacy Office for SMBs. Visiting on-site or working remotely, Privacy Ref provides services to companies throughout the US. With offices in Westborough, Massachusetts and Boynton Beach, Florida, Privacy Ref can be reached at 888-470-1528, emailed at info(at)privacyref(dot)com or contacted via its website at http://www.privacyref.com.