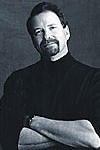 We need to alter the definition of success for healthcare IT professionals to ensure that getting technology up and running is not the end-goal.
Lakewood, CO (PRWEB) February 14, 2013
Don Harrison, the developer of the Accelerating Implementation change management Methodology will be leading two sessions at the upcoming Healthcare Information Management Systems Society (HIMSS) Conference in New Orleans on March 3 and March 5, 2013.
Both sessions are focused on helping health IT professionals with one of the greatest challenges they face: how to get their technology changes adopted by users on a sustained basis so that full value realization is achieved. Harrison notes, "There is a common mis-understanding among IT professionals that 'installing' new technology is the same as 'implementing' new technology. We need to alter the definition of success to ensure that getting technology up and running is not the end-goal."
Instead, Harrison says, healthcare IT organizations must focus on what they must do in partnership with their business and clinical partners to overcome barriers to change, especially the human and cultural barriers.
On Sunday, March 3, Harrison will co-lead a HIMSS Pre-Conference Workshop with Claire McCarthy, Senior Director, Organizational Change Capacity at Providence Health Systems. The day-long Workshop, entitled, "Solving the Healthcare IT Adoption Dilemma," will provide participants with tactics and strategies they can apply in their own organizations. "The single most important factor in achieving IT adoption is the ability of leaders at all levels to express, model, and reinforce their individual and collective commitment to the change, whether this change is routine or a transformational change."
The role of leaders in overcoming barriers to change is the topic for a Roundtable discussion that Harrison and McCarthy will lead on Tuesday, March 5th. This session will enable healthcare IT professionals to leave with specific actions they can take to get their business and clinical leaders to become better sponsors of transformational and other changes. "Sponsorship of healthcare IT projects is based on both the action of leaders and their positional authority," says Harrison. "There is no substitute for quality sponsorship."
Adds Harrison, "Enlightened healthcare IT organizations must focus on achieving all five success metrics on their IT projects. No project should be deemed to be successful unless it is delivered on time, on budget, and with all business, technical and human objectives met."
Implementation Management Associates (IMA) is an international consulting practice that guides organizations through all types of organizational change implementations, including transformational change, applying a business-disciplined, structured approach to organizational change management known as AIM (the Accelerating Implementation change management Methodology.)