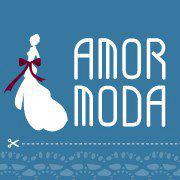 (PRWEB) February 14, 2013
Today, AmorModa.com announces great discounts on its formal dresses for this Valentine season, and the dresses cover a large collection, ranging from A-line style, one-shoulder, mermaid, and strapless pattern. According to Eason Chen, CEO of AmorModa.com, any customer can get a discount, up to 60% off, when checking out during February 2013.
The updated website of AmorModa.com allows customers to search its dresses by specific criteria such as color, style, price, and occasion to find their dream dresses easily. No matter what style of formal dresses, the results will jump out with some clicks of a mouse.
"We are proud to launch such a promotion to acknowledge our loyal customers. We have been a player in this industry for five years, providing a large selection of woman dresses," said, Eason Chen. "Our formal dresses are suitable to be worn to any formal dance, including prom, Quinceanera, sweet 16, and so on."
Moreover, customer information such as email and address is strictly confidential at AmorModa.com and will not be used or given to any 3rd party. If customers have any problem, simply contact them and the necessary steps will be taken to make it right for you.
Eason Chen continues, "All our wedding dresses look dynamic when paired with other accessories. Find your perfect formal dresses right here at AmorModa.com, and make you appear stunning and beautiful. We will not let you disappointed!"
About AmorModa.com
Founded in 2008, AmorModa.com is a leading online store that offers cheap wedding dresses, bridesmaid dresses, prom dresses and other special-occasion dresses. The store has a group of designers who create elegant designs for customers all over the world. Moreover, all dresses from AmorModa.com are available free shipping.