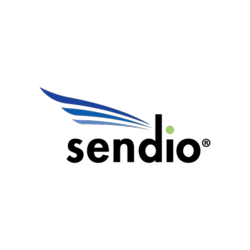 Thousands of businesses of all sizes are now fully invested in server virtualization, and Sendio is pleased to aid our customers and partners with leveraging their virtualization assets.
- Kip Quackenbush
Newport Beach, CA (PRWEB) February 13, 2013
Sendio, the leader in email protection and productivity, today extended the reach of its solution with the release of Sendio Virtual Edition™, a new virtual appliance product for on-premise VMware® environments. Sendio now has three convenient delivery platforms -- hosted, appliance, and virtual appliance -- all of which maximize the productivity of employees via Sendio's innovative email community features and technology.
Sendio Virtual Edition is ideal for companies that have adopted or are moving to a VMware environment. All of the benefits of virtualization can be realized including:

Quick setup — a virtual appliance deploys in just minutes by simply loading into your VMware environment, including VMware Server or VMware Infrastructure.
Cost savings related to infrastructure simplification: Reduced hardware, power, cooling, and space requirements.
Reliability, backup and disaster recovery: Snapshots of an entire environment can be easily taken and restored at any time leveraging VMware's infrastructure management tools.
Deployment and scalability: New virtual servers can be rapidly deployed on existing hardware.
Change management: New versions and configuration changes can be tested in a zero-risk environment using a snapshot of the production environment.
"Thousands of businesses of all sizes are now fully invested in server virtualization, and Sendio is pleased to aid our customers and partners with leveraging their virtualization assets," said Kip Quackenbush, CEO of Sendio, Inc. "Now with three delivery platforms, even more businesses can experience a clean inbox via Sendio. We just celebrated our 10th year in business, and our unwavering promise continues to be that if someone in your community sends you an email, you should and will get it, always! Everything else is stopped."
Conrad Zabor, President of the The BlueLake Group (a Sendio Partner) added, "I highly recommend Sendio Virtual Edition.  It installs seamlessly into my clients' VMware environments, and ensures efficient utilization of their previous VMware investments."
Once installed, Sendio Virtual Edition will increase employee productivity because Sendio provides a cleaner and more manageable email inbox . Sendio benefits:

Sendio is the first line of email defense. Unwanted spam and phishing emails never hit your mail server.
Annoying Junk emails are eliminated.
Users maximize day-to-day productivity because they only receive emails from members of their email community and no others.
And best of all, the community evolves automatically with no day-to-day administration.
Contact sales(at)sendio(dot)com to learn more.
About Sendio, Inc. (http://www.sendio.com)
Founded in 2003, Sendio is a feisty, venture-backed, privately held company whose products protect the email environments of enterprises and institutions from attacks and abuse, and dramatically increases employee productivity by reducing the amount of time required to manage an email inbox. Using self-managing communities similar to those found in social networking applications, Sendio users receive all of the email sent by customers, suppliers, partners, friends, associates and other members of their "community" while being completely shielded from both nonsense messages sent by casual abusers and devious messages from malicious criminal concerns. With solutions for small business, Sendio has cost effective, time-saving delivery methods (Hosted, Appliance, or Virtual Appliance) that are rapidly gaining market share. For more information, visit http://www.sendio.com.