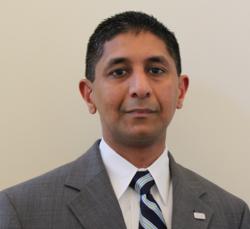 Tampa, FL (PRWEB) February 15, 2013
Director Neil Gonsalves, CPA, CA, CISA will perform A-lign's first SSAE 16 in India, for a large software developer. Neil was responsible for leading and managing Ernst & Young's SAS 70 practice in the Southeast area and also played a significant role in building their SAS 70 practice in India.
"This signifies our international expansion" stated Neil. "We have built a diverse staff of skilled auditors who represent India, Germany, China, the Caribbean, and the US. Our team members possess the experience necessary to perform compliance reviews / examinations regardless of location, and our language capabilities that include German, Spanish, Chinese and Hindi work to our clients' advantage and help us better understand our clients and their culture and serve them in the most effective and efficient manner."
Neil will travel to India late March through first week in April. Subsequent to completing the examination, Neil will be available to meet with other prospective clients. Companies interested in discussing their SSAE 16 requirements and how A-lign could help should email Neil directly at neil.gonsalves(at)aligncpa(dot)com, to arrange a meeting.
About A-lign™: A-lign™ CPAs is national CPA firm specializing in providing auditing services and business guidance to companies with regulatory or customer compliance needs, such as:

Statement on Auditing Standard (SAS) 70 Audit Services
Statement on Standards of Attestation Engagements (SSAE) 16 Services
ISAE 3402 Services
WebTrust/SysTrust Services
Payment Card Industry (PCI) Readiness Assessments
International Organization for Standardization (ISO) 27002 Benchmark Services
Federal Information Security Management Act (FISMA) Assessments
Internal Audit and Sarbanes Oxley Compliance
Healthcare Information Portability and Accountability Act (HIPAA)
Non Profit Consulting Services
Campaign Finance Accounting
A-lign's team has provided services to companies in a multitude of industries, such as Application Service Providers, Banking and Financial Services, Communications, Data Center Providers, Energy and Utilities, Government, Insurance, Managed Services and Technology, Non- Profit, Professional Services and SaaS. A-lign's executive team has extensive experience in the accounting and auditing field, has held key positions with Big 4 accounting firms and holds numerous certifications including Certified Public Accountant, Certified in Financial Forensics, Certified Information Systems Auditor and Certified Internal Auditor.