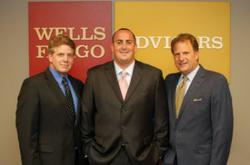 Detroit, Michigan (PRWEB) February 14, 2013
Friendship Circle announces the Weissman Eppler Showich Investment Group as a 2013 corporate strategic partner. The partnership includes a personal time and financial commitment to support the organization's programs including the Walk4Friendship 2013, first-ever golf outing and other events throughout the year.
Walk4Friendship is an annual 5k walk that raises crucial funds and community awareness for The Friendship Circle. The 2012 event raised more than $500,000 to support organizational programs like inclusive sports leagues, camps and the Weinberg Village, a 5,000 square-foot, true-to-life cityscape designed to teach children with special needs life skills.
"As a strategic corporate partner, The Weissman Eppler Showich Investment Group is demonstrating that their commitment to the community is a priority. Their significant contribution will allow us to serve more children with special needs and provide programs designed to meet their unique challenges in 2013 and beyond," said Rabbi Levi Shemtov, Executive Director, The Friendship Circle Michigan. "Neil Weissman has been an active Friendship Circle volunteer since 2005 and also serves on the board of directors. He has made a meaningful impact in that time. This partnership is an additional example of Neil's considerable dedication to our mission," he added.
"Our team is deeply committed to being active members of the community we serve. We support organizations that reflect our personal and professional values, and The Friendship Circle is a shining example. We are inspired by The Friendship Circle's commitment to children with special needs and look forward to supporting their efforts in 2013," said Neil Weissman, Managing Director, Weissman Eppler Showich Investment Group.
About Friendship Circle
Friendship Circle is a non-profit organization that provides programs and support to the families of individuals with special needs. In addition to assisting individuals with special needs, the Friendship Circle enriches its vast network of volunteers by enabling them to reap the rewards of selfless giving.