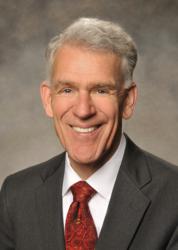 (PRWEB) February 14, 2013
A widely reported court decision voiding President Obama's latest pro-union picks for the National Labor Relations Board does not mean it's time for non-union employers to rejoice, cautions LeClairRyan partner Mark Goodwin in an Expert Analysis column in the February 6 edition of Law360.com.
In January, the U.S. Court of Appeals in Washington held that the president's recess appointments to the U.S. National Labor Relations Board were "constitutionally invalid" because the Senate wasn't in recess at the time.
But the "technical, constitutional appointments issue involving the NLRB is far from settled and inevitably will require the U.S. Supreme Court's review," warns Goodwin, a member of the national law firm's Labor & Employment practice team, in Best Employer Practices In Light Of Noel Canning V. NLRB. Even if all the appealed NLRB decisions going back to August 2011 are vacated or remanded, the same or similar decisions would presumably be "rubber-stamped or reissued by a new majority-Democrat Board sometime in the next four years," Goodwin writes.
Against this backdrop, non-union employers should consider adopting certain best practices before a petition for union elections is filed, says the Washington, D.C.-based attorney.
"The easiest strategy is to work hard to communicate that the company's business success is fairly shared with each employee, incrementally over time," Goodwin advises. "Other basic tactics include respectful communication at all levels, and messaging that helps employees grasp the importance of their stake in the business."
According to Goodwin, "smart" companies often hold semiannual, senior management-led meetings with all employees at every location in order to share progress toward the common vision and to answer questions. It may also be useful to train or retrain all supervisors about union organizing tactics, and on ways to counter social media efforts used during union organizing.
"Best practices include monitoring and, if necessary, responding to union websites, Twitter feeds, public Facebook pages, blogs and forums," he writes. "However, employers should steer clear of password-protected sites, including employees' Facebook and Twitter accounts. Because of the potentially coercive effect and other legal issues, management should also not 'friend' hourly employees."
Research on communication also shows that repetition is helpful, he adds. "Say the same thing in more than one medium," Goodwin counsels. "Letters, emails, magazines, newsletters, and newspapers can all be enlisted to reinforce key messages."
Companies should also be prepared to address issues like union wage and benefit differentials. "Would union contracts make the company uncompetitive?" Goodwin notes. "Meanwhile, it makes sense to require HR and/or legal review and advise on every final warning, suspension or discharge decision. This protects morale and can help lessen interest in union organizing."
The process should include standard lists of questions asked by the local manager each time such a decision is made, and possibly, peer review boards to vet such decisions.
"Handled correctly, these processes will build trust," writes Goodwin. "After all, transparency and clear communication do not undermine company flexibility. But unions, on the other hand, certainly can."
Law360 subscribers can read the full column by visiting: http://www.law360.com/employment/articles/407622/best-employer-practices-in-light-of-noel-canning-v-nlrb.
About LeClairRyan
LeClairRyan provides business counsel and client representation in corporate law and litigation. With offices in California, Connecticut, Massachusetts, Michigan, New Jersey, New York, Pennsylvania, Virginia and Washington, D.C., the firm has approximately 350 attorneys representing a wide variety of clients throughout the nation. For more information about LeClairRyan, visit http://www.leclairryan.com.
###
Press Contacts: At Parness & Associates Public Relations, Marty Gitlin, (631) 765-8519, mgitlin(at)parnesspr(dot)com, or Bill Parness, (732) 290-0121, bparness(at)parnesspr(dot)com.