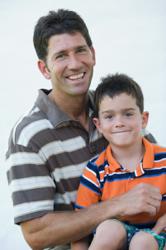 Divorce Made Easy with Help You File Programs
Sacramento, CA (PRWEB) February 19, 2013
"Currently there can be wait lines in family law up to five hours," said Maryanne Gilliard, a Sacramento Superior Court Judge. She recently told CBS 13 if Sacramento loses a projected $5 million in funding those lines could even get worse. The Sacramento trial courts have already lost nearly 200 staffers and budget cuts are changing everything from court hours to filing deadlines. Consumers are frustrated with backlogs in the complicated court system while processing an uncontested divorce.
With uncontested divorces, Affordable Legal Aid, Inc. at 123legalservices.com can save individuals time and money providing them with professional assistance in preparing all the necessary legal documents and submitting to the courts on their behalf. Although no one can guarantee the outcome of a legal proceeding, customer satisfaction in the quality of the work is guaranteed.
People who often choose to represent themselves can consider hiring paralegal services. Paralegals can perform various tasks such as preparation of all your documents required by the court and filing and copying of all documents for legal proceeding which can save individuals time and money. It can be extremely frustrating when dealing with the court system. When searching for paralegal services, it is important that they are registered and bonded with the county to ensure you are dealing with a reputable company. Paralegal services are affordable as well as knowledgeable when handling legal matters.
Many Sacramento divorce attorneys charge up to $300 an hour or require a retainer from $1,200 to $5,000 to handle family law cases. The final bill can be much higher. When a Roseville or Sacramento couple wishes to file for divorce they can do it much more cost effectively without the hassle of hiring an attorney when they work with Affordable Legal Aid, Inc.
Affordable Legal Aid, Inc.
123legalservices.com
Sacramento: 916-971-3055
Roseville: 916-783-3114