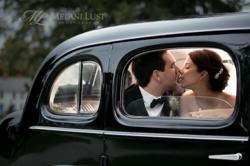 "It is a privilege to share in some of the most important moments of my client's lives," said Melani.
Fairfield County, CT (PRWEB) February 15, 2013
Melani Lust Photography has been honored in three consecutive years (2011, 2012, 2013) by readers who voted in an online campaign for the Fairfield County, Connecticut businesses that consistently offer a positive and professional experience.
"It is a privilege to share in some of the most important moments of my client's lives," said Melani.
Lust has cultivated quite a following in the greater New York City area, Fairfield County, CT and beyond. Melani Lust Photography specializes in documenting weddings and creating captivating portraits. Melani Lust is also a celebrated commercial photographer and is frequently commissioned to shoot architectural images and editorial features. Her clients and fans admire her artistry, attention to detail and ability to capture the images and curate the moments that tell a story. Melani utilizes social media to connect with her audience and has built a following of people who admire her work on Facebook, Pinterest, and on her blog.
Melani Lust was honored as top wedding photographer along with the other recipients of Moffly Media's Best of the Gold Coast awards. The honorees were presented with their awards at the Stamford Hilton event which was attended by 1500 guests.
About Melani Lust
Always passionate about art and the aesthetics of beauty, Lust graduated from NYU with a BA in Art History and followed that with a MA in Fine Arts. Melani's appreciation for art and classical compositional expression are evident in her work. A perfectionist who is in love with the complexities and beauty of the human experience and captivating life in the still image. Lust enjoys working with brides and their families both at their destination weddings and capturing their marriages in their local towns. Lust has embarked on adventures in photojournalism around the world including a joint US/Cuba exhibition featuring her work in Cuba.