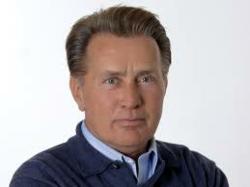 Baby Boomers are setting new trends in retirement with big plans. Today's American workforce will need even more money to accomplish their post-retirement goals.
Hollywood, CA (PRWEB) February 13, 2013
The producers of Breakthroughs with Martin Sheen are announcing a series of reports presenting new investment strategies for American workers that will prepare them for their exciting retirement plans with added wealth.
Breakthroughs Martin Sheen PBS is an independently produced television series airing in markets around the country on public television. The program is hosted by the legendary Martin Sheen, who is about to embark on his second half-century in American entertainment in 2013. Mr. Sheen has developed a reputation as one of Hollywood's most respected actors during a career that includes more than 60 film appearances.
Breakthroughs Martin Sheen reviews important financial issues that are impacting American families, and one of them is how American workers are getting set for retirement. In an upcoming report, Breakthroughs will be talking to investment experts who are working on new and creative possibilities that are not part of many conventional investment strategies. These new investment ideas are the product of a group of investors who have chosen to remove themselves from the staid mindset of Wall Street.
The producers of Breakthroughs Martin Sheen are targeting March distribution date for the new report. Check local listings for air times on public television and PBS affiliates in individual markets. For more information the producers can be contacted via the official website for the show at breakthroughsptv.com.