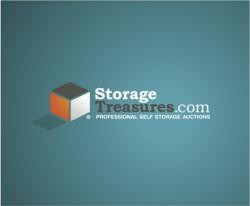 Based on what we know about Tila Tequila, we're sure this unit will not disappoint.
Reno, Nevada (PRWEB) February 13, 2013
StorageTreasures.com, America's fastest growing website for self storage auction hunters, is reporting that a Storage Wars professional buyer has purchased a storage unit formerly owned by Tila Tequila, a model and television personality. Tequila is known for appearances in several men's magazines, which include Stuff, Maxim and Penthouse. Her television appearances include Fuse TV, Pants-Off Dance-Off and MTV's A Shot at Love, which aired for two seasons. The storage unit, which went to auction in January of 2013, sold for just under $3,000 at a Hollywood area storage facility. To learn more about the contents or to view images of the unit, please click here to visit the StorageTreasures.com blog.
At this time, the storage unit and the contents therein remain largely untouched. A brief, surface level survey of the unit was performed at the time of purchase before being secured by the owner. The Storage Wars buyer who purchased the unit is negotiating with news outlets to be on hand as the unit "dig" takes place, wherein the contents of a storage unit are discovered. Interested news outlets should contact info(at)storagetreasures(dot)com to inquire about the unit's contents and to be on hand as the contents are discovered.
"We saw a number of amazing items come out of the storage unit owned by Paris Hilton." Storage Treasures CEO Lance Watkins continued, "Based on what we know about Tila Tequila, we're sure this unit will not disappoint."
StorageTreasures.com is a free self-storage unit auctions locator and self-storage finder covering the US and Canada. StorageTreasures.com offers comprehensive storage auction schedules, site specific guidelines and online storage auctions for auction hunters and facility owners throughout the US and Canada. StorageTreasures.com is partnered with industry leaders to develop best practices that ensure storage auctions are conducted within the law and that facility owners, tenants, buyers, and auctioneers are protected. More information about StorageTreasures.com can be found at StorageTreasures.com or by calling 1.800.213.4183.