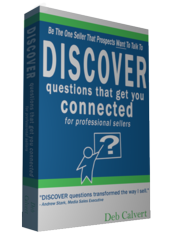 It's time for us to take the next steps...
Morgan Hill, CA (PRWEB) February 14, 2013
People First Productivity Solutions has moved into a spacious new South Valley office suite, located at 17705 Hale Ave, Suite I-5, Morgan Hill, CA 95037. The relocation will enable the company to build the infrastructure needed to meet demand for training services and consulting solutions. Founder and president Deb Calvert says "It's time for us to take the next steps instead of artificially restraining our growth. With all that's happening for us in 2013, we really need to accelerate our own development so we're prepared."
The move is part of the 2013 growth strategy for People First Productivity Solutions. The company is hiring sales trainers across the U.S. and Canada to serve new industries. Calvert has also launched a public webinar series for those who wish to improve their communication and leadership skills.
In March, People First Productivity Solutions will be releasing the highly-anticipated "DISCOVER Questions That Get You Connected" book series. The first installment will be specifically targeted to selling professionals and will introduce readers to Calvert's simple yet groundbreaking methodology for asking more effective questions.
People First Productivity Solutions was founded 7 years ago and continues "building organizational strength by putting people first." In addition to training, consulting, needs assessment and executive coaching, the company provides thought leadership and practical tools to selling professionals, emerging leaders and executives. The CONNECT! Online Radio Show for Selling Professionals and Expedition blog support sellers. The CONNECT! Community blog offer outreach to leaders and individuals who strive to improve their interpersonal skills and effectiveness. You can find these tools and join the CONNECT! Community at peoplefirstps.com, or on Facebook,Twitter and Google+.