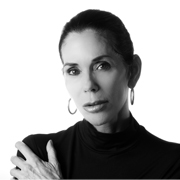 A guilty conscience needs to confess. A work of art is a confession
Palm Desert, Ca (PRWEB) February 15, 2013
Palm Desert, Ca (February 12 2013) A collection of drawings and sculptures by Indian Wells based artist Gesso Cocteau are now being shown at the Classic Art Gallery in Palm Desert, Ca.
Classic Art Gallery who has shown Gesso Cocteau's work in the past are now exhibiting a series of original large scale drawings of graphite, chalk and gouache. The drawings are meditative portraits symbolizing the vulnerability of being human. They are portraits that suggest one who has let go of her armor and is cultivating a prayer for the present moment. Often the hands of the artist are symbolizing prayer. "The viewer is encouraged to find their own prayer within the drawing." Gesso, who is well known and often commissioned by large Corporations for her sculptures also has a select few of her bronze sculptures on display. The collections are exhibited daily at the Classic Art Gallery in Palm Desert. For more information on the gallery's hours visit http://www.classicartgallery.com
Along with Gesso Cocteau showing her collections in private galleries and shows worldwide, Cocteau has also completed several commissioned works for Hard Rock Corporation, International. Three life-sized bronze sculptures were installed at the Hard Rock in Rome, Italy in 2010 with the underlying theme based on the Hard Rock principle philosophies: "Love all, Serve all", as well as the culture of musical performance. Gesso also has sculptures that reside in the Hard Rock Cafes in Boston, Massachusetts and Berlin, Germany. Most recently Gesso Cocteau was commissioned by the Hard Rock to design the Hard Rock awards. These awards are presented at a company ceremony to the cafes, hotels, and casinos who have demonstrated great financial gain, superb guest experiences and in-market philanthropic & marketing initiatives around the world.
Gesso Cocteau is also represented by Gunnar Nordstrom Contemporary in Bellevue, Washington, located adjacent to Gesso Cocteau's fifty-one foot tall bronze sculpture 'Endless Celebration', a truly remarkable sight to see. For more information on Gesso Cocteau, her art, collections, and upcoming shows visit http://www.gessococteau.com