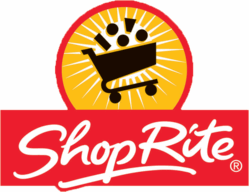 To qualify for one of six FREE meal options, customers simply present their Price Plus Club Card each time they shop.
Keasbey, NJ (PRWEB) February 15, 2013
Customers using their Price Plus Club Card who spend at least $400 between Sunday, February 17th through Saturday, March 30th at their local ShopRite will receive their choice of a free whole turkey (Kosher available) or turkey breast, Tur-Duc-Hen, half smoked ham or canned ham, Kosher roasting chicken, pork shoulder, family-size lasagna or tofurky.
To qualify, customers simply present their Price Plus Club Card to the cashier each time they shop. Registers will automatically keep a running total of purchases during the six week program and will display at the bottom of each receipt to alert customers when they qualify for their free holiday meal.
In addition to the choice between six meal options, customers can also opt to receive equivalent savings per pound toward the purchase of any other whole turkey, turkey breast, ham or Tur-duc-hen. Registers will automatically deduct the cost of the customer's free item at the time of purchase.
Visit ShopRite.com for more details and store locations.
About ShopRite
ShopRite is the registered trademark of Wakefern Food Corp., a retailer-owned cooperative, based in Keasbey, NJ and the largest supermarket cooperative in the United States. With nearly 250 ShopRite supermarkets located throughout New Jersey, New York, Pennsylvania, Connecticut, Delaware and Maryland, ShopRite serves more than five million customers each week. A long-time supporter of key community efforts, ShopRite is dedicated to fighting hunger in the communities it serves. Through its ShopRite Partners In Caring program, ShopRite has donated $30 million to 1,700 worthy charities and food banks since the program began in 1999. As a title sponsor of the LPGA's ShopRite Classic, ShopRite has raised more than $24 million for local schools, hospitals and community groups. Progressive Grocer named ShopRite its 2011 Retailer of the Year and Supermarket News awarded ShopRite its 2011 Retail Excellence Award. For more information, please visit http://www.ShopRite.com.