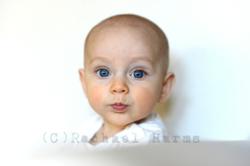 Palo Alto, CA (PRWEB) February 14, 2013
Digilabs Pro examines the success of San Diego photographer Rachel Harms, to show how photographers are beginning professional studios from the ground up and flourishing in a competitive industry.
Starting any business from the ground up is difficult, but nothing quite like a professional photography studio. Many photographers endure financial hardships to start building their dream of full-time, gainful employment. Harms officially opened her studio in early November and like all professional photographers, faced many deterring obstacles.
"One of my biggest obstacles, like any new business, has been how to get my name out there. It's a catch-22, because I need advertising to book enough jobs, and many of the means to advertise myself cost money and I need to book jobs to have that money and so on," Harms said.
Harms passion led to a dramatic transition from neurosciences to professional photography. While studying neuroscience for years at top ranked colleges and graduate schools, Harms began to doubt her commitment. A dwindling passion for her future occupation and months of debating, led her to pursue a career in a lifelong passion of photography. "It took years of work in a less satisfying profession to realize that I was meant to be a photographer full-time and pursue science as a hobby," Harms said.
Harm's Journey into starting a professional photography business gives a unique inside view of what inspiring photographers face on a daily basis.
"We are proud to have a recent photographer gone pro on our blog, to tell the photography community her story of becoming a professional photographer," Bryan Passanisi, Digilabs marketing manager, said.
To Read Rachael Harms Full Story, Continue to the DigiLabs Pro Professional Photography Blog.
About DigiLabs Pro
Since 2001, DigiLabs Pro has been an innovator in product technologies designed for professional photographers.
With its free, workflow software professional photographers can:
Upload richly customized ecommerce enabled web galleries with studios' look & feel (DigiLabs is invisible to photographers' customers)
Create & order photographic lab services including photo albums, prints, proof prints and photographic proof books, as well as other pro products like canvas gallery wraps
Create and order custom, press print products including Coffee Table Photo Books, Cards, Double-Sided Proof Magazines, Calendars and other photo products