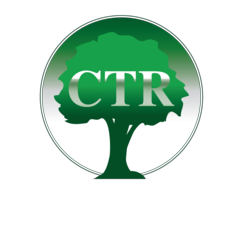 Debt relief can be a very difficult process for taxpayers.
Washington, DC (PRWEB) February 26, 2013
CTR has launched several new websites in an effort to increase awareness of their debt relief program. The company's has prided itself on it's tax relief services for a number of years. Never content to maintain the status quo, CTR is seeking to expand in various areas. Providing their popular debt relief program to more taxpayers facing local or national debt is one of the main focuses for the company this year.
"Debt relief can be a very difficult process for taxpayers," a CTR spokesperson said. "We've been doing this a long time, and we're good at it. Now we want to broaden our scope and help more people across the country, whether with IRS or state tax debt. Access to these new websites will make it easy to find the help they need."
CTR's tax settlement department has created much of the content for the websites. One notable feature of the sites is the detailed pages of IRS form explanation. This includes everything from basic tax preparation forms such as W-2's and 1040's to those necessary for debt resolution like Forms 433-A and 433-B. The company created videos that walk through each field and what information needs to be entered.
CTR had a secondary goal when creating these new websites. Feedback from internet experts and clients alike led to the focus on navigation. Even adding simple tools like search bars can help those with unpaid taxe s search for terms such as "debt resolution" and then be taken directly to that page. From there the new websites give a basic description of the resolution process and a submission form that allows the tax experts to contact the individual looking for tax help.
CTR is also using these websites to share news and information through a new blog section. This will be used to keep clients up to date on important company announcements. Tax related news, such as changes to tax laws, will be posted in the blog as well.
"We want to use the websites to their full capacity," said a tax lawyer that worked closely with the design project. "For us, that means reaching out to our clients and letting them reach out to us. Communication is a key part of our growth plan, and these websites will help that."
CTR offers tax debt resolution and tax services for individuals and businesses across the United States. The company uses a three step program to create personalized strategies to help taxpayers settle their IRS debt. The company offers many services, including: state and federal tax debt resolution, IRS audit defense, tax preparation and bookkeeping.