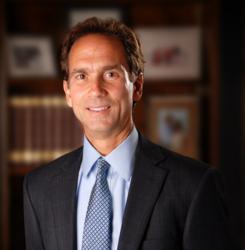 Recent advances in technology are making it possible for patients to see better and maintain independence
Lebanon, TN (PRWEB) February 20, 2013
Tennessee Optometrist, John M. Pino, O.D, Ph.D, has been successfully trained by the International Academy of Low Vision Specialists (IALVS) to treat those affected with severe vision loss. IALVS, an organization dedicated to improving the way of life for those living with vision loss, trains Optometrists and Opthamologists across the country in advanced optics and magnification principles that most eye doctors have very limited knowledge of or even exposure to. Dr. Pino is currently the only optometrist in Tennessee credentialed by the IALVS.
Age-Related Macular Degeneration (AMD) is the most common cause of severe vision loss in older Americans. It affects central vision and may interfere with daily tasks, such as reading and driving. Up until now, patients living in Tennessee, and suffering from macular degeneration and other vision limiting conditions had very few options. "While there is no cure for macular degeneration, recent advances in technology are making it possible for patients with a variety of vision –limiting conditions to see better and maintain independence, throughout their day," says Dr. Pino.
IALVS magnification and telescopic eyeglasses are different than regular glasses. They have many sight enhancing advantages. They make things more vivid. Objects are clearer, larger and brighter. This technology helps patients regain ability to read better, watch television, drive and see faces more clearly.
If you are interested in learning more about the low vision technology, contact Dr. Pino and he will speak with you over the phone, at no cost, to see if you are an ideal candidate for a low vision evaluation or special glasses. Visit http://www.lowvisiontn.com or call 1-855-405-8800 More information about living with vision loss can be found on The International Academy of Low Vision Specialists web site: http://www.IALVS.com
About Dr. John M. Pino, O.D, Oh.D
Dr. John Pino has been providing primary eye care for 26 years in Middle Tennessee. As clinical director of one of the largest Optometric practices in Tennessee, Dr. Pino focuses on providing the latest technology to his patients. He is a member of both the American Optometric Association and the Tennessee Optometric Association. Dr. Pino is also a fellow of the International Academy of Low Vision Specialists, an elite group of only 31 professionals worldwide. He is passionate about helping people regain their ability to perform certain visual tasks like driving, reading, or watching television.
Dr. Pino also holds a Ph.D. in the field of nutrition. He places great emphasis on the importance of nutrition with his patients. As a former cancer survivor, he is passionate about empowering people to live healthier and happier lives. Dr. Pino is also a Professional Health Coach, and he enjoys lecturing and doing research in the field of nutrition.
Dr. Pino, a native of the great state of Tennessee, resides in Lebanon, Tennessee, where he practices. He has been happily married for 30 years and has two sons. Dr. Pino provides Low Vision Care throughout the state of Tennessee.