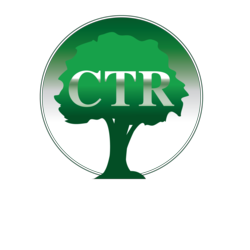 When taxpayers are in debt, we usually meet them at some stage in their debt proceedings.
Boston, MA (PRWEB) February 27, 2013
CTR's Chicago tax lawyer is now offering taxpayers in debt to the IRS a complete tax debt relief package solution. The company has always provided the services that make up this package deal on an individual basis. In an effort to highlight all of the company's services, CTR has decided to give discounts to debtors who use the company for all of their tax needs.
"When taxpayers are in debt, we usually meet them at some stage in their debt proceedings," said a CTR spokesperson. "After we solve their IRS problems, some of our clients go back to other tax preparers for their basic needs. In the years following settlement of unpaid back taxes help is provided to ensure that a taxpayer maintains the payments they agreed to and keep them out of future trouble with the IRS."
CTR's new debt relief packages are tailored to an individual's specific situation. While it always includes a solution to IRS debt problems and follow-up tax preparation, there are many services that may or may not be applicable to a certain client. A tax professional will recommend the necessary programs from penalty abatement or installment agreement options to filing for Currently Non Collectible status and removing a debt liability altogether.
One major facet of CTR's new program is protection from levy actions, such as having wages garnished or property seized by the IRS. While a levy follows a tax lien and notices from the IRS, and would preferably be settled before that point is reached, some taxpayers come to the company with levies already in action. For those people, the new debt relief program is still beneficial. CTR's experts are more than capable of managing levies and seeing an individual through to the debt relief they seek.
"Some people think they should just ride out collection activities until their debt is satisfied," noted a CTR representative. "This can be devastating to personal finances and future plans. Signing up for our debt relief services gives you a fighting chance to hold on to what you need."
CTR has made efforts to stress the importance of following up a debt problem with faithful filing and paying of taxes. Some of the lengthy installment agreements require good standing with the IRS during the repayment period. The discounts offered on services like tax preparation are intended to make sure that such important steps are not missed. CTR is dedicated to their clients' success, and expects that this new program exemplifies that fact.
CTR offers tax debt resolution and tax services for individuals and businesses across the United States. The company uses a three step program to create personalized strategies to help taxpayers settle their IRS debt. The company offers many services, including: state and federal tax debt resolution, IRS audit defense, tax preparation and bookkeeping.