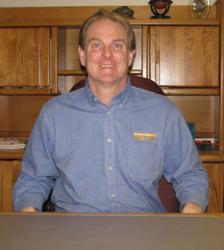 (PRWEB) February 14, 2013
Steel King Industries, Inc., is pleased to introduce Don Heemstra as its new Director of Sales.
Don has been Steel King's Director of Marketing for nearly 10 years. During that time, Don has gained an unsurpassed depth of knowledge regarding Steel King, our products, people, distribution channels, and strategies. He has been the man behind the scenes that made some of our best Sales and Marketing initiatives become realities.
In his new role, Don will be responsible for the development and implementation of all Sales and Marketing strategies for the company. Don will also now be a member of Steel King's Executive Committee, whose responsibilities include Corporate Strategy development.
"Don is detail oriented and can be counted on to carry plans through to successful completion," said Jay Anderson, President. "I applaud Don for stepping up to take on new challenges, opportunities, and responsibilities. One of the greater strengths that Don brings to the position is his ability to use analysis of markets to identify opportunities for Steel King and our channel partners."
Steel King Industries manufactures a full-line of material handling products, including selective pallet racks, dynamic flow storage systems, AS/RS racks for mini-loads or unit loads, cantilever racks, portable racks, and custom shipping racks, along with industrial steel containers and guard railing. Innovation, customization and design strength has earned Steel King the reputation as a leader in the material handling marketplace. For more information, call Steel King at (800) 826-0203 or visit them on line at http://www.steelking.com.