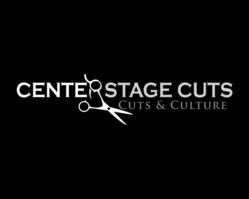 Newark, NJ (PRWEB) February 14, 2013
The barbershop has always been a place where friends and customers meet for social interaction. Center Stage Cuts, a new barbershop for men and women, with such features as a stage for live performances and carries limited edition apparel and art - is set to open its first location on Saturday, Feb. 23rd on Broad Street in Downtown Newark with free haircuts and live entertainment.
Center Stage Cuts is housed in an old 19th century converted food market, located on the corner of Broad and Grant Streets in Downtown Newark, NJ. The space was crafted to offer a different type of experience for barbershop patrons. Center Stage Cuts brings a mix of grooming, entertainment and local retail to Newark, NJ, the arts capital of NJ. The shop is filled with artwork by local artisans, and urban fashion. Additionally, there's a calendar of weekly events.
The event, on Saturday, February the 23rd, which is free, will be a daylong two part event, with free cuts and music from noon-6pm. The second part of the event begins at 8pm. The evening will kick off with local talent and Center Stage Cuts' house band, playfully named, Chicken and Biscuits. Free food, beverages, haircuts by Center Stage Cuts' barbers and stylists and fun shenanigans will be offered all evening. The evening will end with DJ Krazy K spinning classic house, R&B and hip hop records. Catering will be provided by Red Line Grill Express, Hillside, NJ.
Center Stage Cuts is located at 402 Broad Street, Newark, NJ (by Broad Street Train Station). Visit http://www.facebook.com/CenterStageCuts for more information.