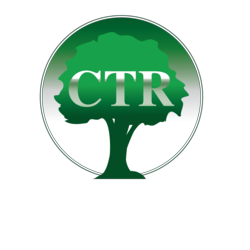 The company has always provided its' employees the training necessary to handle all kinds of IRS debt scenarios.
Denver, CO (PRWEB) February 26, 2013
CTR's main tax attorney IRS debt office believes that a company's willingness to take in external feedback is a sign of health and adaptability. Therefore, the tax company is launching a new forum for customer insight that will run throughout the 2013 tax season. The program has been designed to take input from customers and employees alike on the strengths and weaknesses of the company's current tax debt and return preparation services. Responses, both positive and negative, will be taken in the form of numbered surveys, written comments and feedback left through voicemails.
"Here at CTR, our tax relief programs are constantly evolving so that we can provide you, our clients, with a more personalized service. Now we want to hear from you. We want to know how we've helped solve your problems with IRS debt, and what we could have done better for you. This new program we've created is going to make us stronger going forward, and we expect 2013 to be the best year we've had," said a CTR spokesperson in charge of the project.
CTR's feedback surveys have been designed to rank everything from the polite and professional nature of the staff to the ease of processing tax debt solutions. The company has always provided its' employees the training necessary to handle all kinds of IRS debt scenarios, helping them to go the extra mile to work towards a tax debt resolution on your behalf. As this new program brings in helpful opinions from various sources, CTR's IRS problem solvers will incorporate new concepts into its current services and become stronger for having done so.
CTR plans to distribute the feedback via email to specific recipients and post general comments to a section on the company's website. This action is aimed at creating an atmosphere of personal accountability and continuous structured feedback for employees at every level of service. In an effort to pass on insights that are constructive, the feedback will be reviewed on a weekly basis and then issued to the proper recipients.
CTR has set aside time for monthly meetings to discuss concept implementation within each department. An income tax attorney at CTR said, "These meetings are good appraisals of each individual's current standing with their clients. When I work with my supervisor to find ways to better my service to taxpayers while continuing what I do well, the meetings prove to be extremely helpful. I show up with an open mind and a desire to help people as best I can. This feedback helps me do just that."
CTR's past feedback programs have resulted in the creation of new programs such as IRS audit defense and income tax return amendment. This time around, the main goal the company has is to strengthen its core services. Tightening up the services offered will make for better client support and a more productive 2013. "Now is the time for you to take advantage of our services and let us manage any tax issues you may have," said a CTR representative. "After we've found a solution for you, let us know what you think. Your feedback makes a difference to all of us and allows our team to better help you in the future."
CTR offers tax debt resolution and tax services for individuals and businesses across the United States. The company uses a three step program to create personalized strategies to help taxpayers settle their IRS debt. The company offers many services, including: state and federal tax debt resolution, IRS audit defense, tax preparation and bookkeeping.