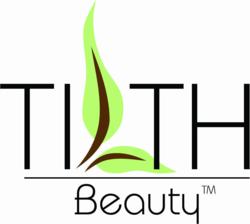 Monroe, CT (PRWEB) February 15, 2013
The Institute for Biotechnological Research discovered that Edelweiss Stem Cells offer significant potential skin care benefits.
This plant contains "adaptogens" which has shown to protect, nurture and heal damaged cells.
The Edelweiss plant (Liontopodium alpinum) is a scarce short-lived mountain flower found sporadically around rocky limestone areas at about 1800-3000 meters in altitude and is frequently associated with the Swiss Alps. This flower's protective characteristics contribute to its organic anti-aging properties. Edelweiss stem cells are shown to visible reduce signs of aging, provide significant antioxidant benefits, and limit degradation of skin collagen and firmness.
Skin care scientist and founder of Vargas Cosmetics, Anthony Vargas, uses Edelweiss Stem Cells for Eye Wondrous Serum, which is part of his Tilth Beauty premium anti-aging skin care line. This advanced eye serum formulation also includes potent peptides, encapsulated retinol, along with a plethora of other proven botanical and scientific ingredients. The serum's synergy of anti-aging ingredients visibly reduces the appearance of wrinkles, while improving hydration, elasticity and firmness around the eyes.
Eye Wondrous Serum is non-irritating, clinically, allergy, and dermatologist tested. It is also free of any parabens, phthalates, sulfates, petroleum-based products, silicones, synthetic fragrances, GMO, animal/dairy derived products, or artificial coloring in this line. All Tilth Beauty products are gluten free, cruelty free and deploy environmentally sustainable packaging practices.
Vargas Cosmetic's Tilth Beauty line offers a full line of premium anti-aging products including cleansers, toners, moisturizers, serums, and eye treatments. The cost of Eye Wondrous Serum is $62. For more information visit http://www.TilthBeauty.com.
ABOUT VARGAS COSMETICS
Vargas Cosmetics, Inc. is a leading manufacturer and marketer of premium quality, high-performing, naturally based skin care products that do not contain parabens, phthalates, sulfates, petroleum-based products, silicones, synthetic fragrances or GMOs, animal/dairy-derived products, or artificial colors. The company is owned and founded by Anthony Vargas, a Skin Care Scientist and Innovator and former Vice President of Research and Development for Elizabeth Arden prior to launching Vargas Cosmetics and the high performance, safe and effective skin care collection, Tilth Beauty.
Photos/Multimedia Gallery Available Upon Request: Mary Vargas, 203-268-0708, maryv(at)tilthbeauty(dot)com