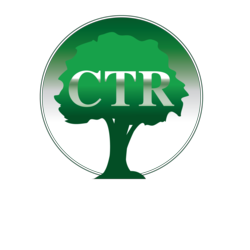 CTR offers tax debt resolution and tax services for individuals and businesses across the United States.
Salt Lake City, UT (PRWEB) February 27, 2013
CTR's tax debt attorneys have seen many clients owing the IRS from unpaid back taxes struggle with collection activities. The company has always been known for a strong reputation of caring for its' clients. To continue providing the same level of excellent care, CTR's tax experts are warning their client base about the kinds of tax problems that typically affect those in debt to the IRS and the consequences of ignoring tax debt issues.
CTR has commissioned each employee to reach out to their current client base during this program. The company's tax professionals are well-trained in the procedures followed by the IRS to collect on a tax debt. "If you owe the IRS money from missed tax payments, late filing penalties or other fees, our tax debt experts are available for you right now. We know what to do when you start getting notices from the IRS or state tax agencies. Our number one piece of advice is to act quickly and apply the advice of our tax attorneys," said a tax debt representative at CTR.
CTR's tax specialists are assessing the needs of their clients by what phase of tax debt collections they are currently in. IRS debts typically follow the pattern of notices, tax lien and then levy actions such as wage garnishment by state or federal tax agencies. This new program for customer awareness has two main goals. The first goal is to help taxpayers wherever they are in the collection cycle. It becomes more difficult for a tax debt expert to help a client the further into the proceedings they are, but there are options for most individuals.
CTR's second goal in instituting this "warning program" is to strengthen the company's relationship with clients nationwide. Tax debt collection is only one service provided by the company, and its reputation is tied to a commitment to serving clients with their best interest in mind. Helping a taxpayer learn how to stop wage garnishment, for example, will make their debt easier to manage. It also shows what CTR has been working toward all along: a real dedication to taking care of customers and setting freedom from tax debt as a high priority.
CTR's IRS debt relief division has always had a major focus on getting clients out of debt in programs tailored to their needs. With this new perspective on client relationships, the company expects to see its' tax debt specialists working hard to stop collections, get liens removed and passing on good tax-related habits to all the clients they see. "When you walk into a dentist's office for a cleaning, you almost never leave without a new toothbrush and a few words on how to improve your dental health. From now on, it's going to be the same here. When you leave a meeting with one of our tax attorneys, you'll walk out with new tools to help you manage your taxes," said one of CTR's tax debt lawyers.
CTR offers tax debt resolution and tax services for individuals and businesses across the United States. The company uses a three step program to create personalized strategies to help taxpayers settle their IRS debt. The company offers many services, including: state and federal tax debt resolution, IRS audit defense, tax preparation and bookkeeping.