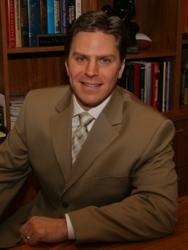 Westlake Village, CA (PRWEB) February 15, 2013
February is National Children's Dental Health Month and to draw attention to the importance of oral health Westlake Village, California prosthodontist Dr. Anthony Montella is offering pro bono dental visits for area children in need.
The American Dental Association launched the Give Kids a Smile initiative nationally in 2003 to encourage dentists across the country to give back to their communities by providing dental services to underserved children.
For more than 50 years the Ventura County Medical Resource Foundation has provided medical and dental services for residents. Local dental specialist Dr. Montella, a prosthodontist in Westlake Village specializing in restorative, cosmetic and implant dentistry, offers dental services to children of low-income families throughout the year.
"Developing good dental habits from an early age combined with regular dental visits helps children get a head start on a lifetime of healthy teeth and gums," said Dr. Montella. "Every child deserves access to oral healthcare and to be able to feel proud of their appearance."
To encourage healthy smiles in all children Dr. Montella and Advanced Prosthodontic Specialists offer families these 5 tips to help establish good lifelong dental hygiene in children:
1. You should brush twice a day with a fluoride toothpaste and floss once a day.
2. Replace your toothbrush every three to four months, or sooner if the bristles become frayed or worn.
3. Consume plenty of calcium-rich foods, such as low-fat milk, yogurt and cheese. Calcium is essential for strength teeth and bones.
4. Avoid sticky sweets, such as taffies, toffees, soft candies and pastries. These types of foods stick to your teeth and feed decay- causing bacteria. When you do eat sweets, eat them after a meal. When candies are eaten alone, they are more likely to remain stuck between your teeth.
5. Parents should begin brushing their child's teeth as soon as they come in, with only a pea-sized amount of fluoride toothpaste. Ideally, flossing should begin when to adjacent teeth touch.
For more information on Advanced Prosthodontic Specialists or to inquire about youth dental services go to http://www.smilesbyaps.com/.
To learn more about National Children's Dental Health Month and the Give Kids a Smile initiative, go to http://www.ada.org/1587.aspx.
Contact:
Dr. Anthony Montella
(805) 494-3377
About Advanced Prosthodontic Specialists:
At Advanced Prosthodontic Specialists in Westlake Village, Dr. Anthony Montella and his team are committed to excellence in restorative, cosmetic, and implant dentistry by providing the most advanced means of correcting and enhancing each individual's smile.
Our office was designed to make your treatment with us a comfortable experience while we restore your function and your smile.
As a member of several respected professional associations, and one of the very few ADA recognized prosthodontists in Southern California, Dr. Montella has completed advanced training in prosthodontics and has had extensive experience to provide the highest quality dental care, for beautiful, healthy smiles.