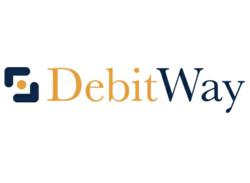 The success of remittance service providers like Wells Fargo is yet again another great benchmark the remittance industry has reached in 2013.
Montreal, Canada (PRWEB) February 15, 2013
A press release sent out February 13th, 2013 by Wells Fargo has announced a special promotion for their ExpressSend remittance services in honour of their first decade in the remittance industry, a significant milestone that DebitWay.ca is set to celebrate in the coming months as a payment service provider.
"The success of remittance service providers like Wells Fargo is yet again another great benchmark the remittance industry has reached in 2013," says Rod Tomita, Regional Senior Business Development Manager for DebitWay.ca "and that same success is happening here in Canada right now with DebitWay.ca as we prepare to join Wells Fargo in celebrating our first decade as a trusted and leading payment service provider for the Canadian market who offers remittance."
The Canadian remittance market has seen tremendous growth in the last few years, but as Canadians turn more and more to using services like INTERAC® Online as their preferred method of payment while increasingly using their credit cards less, the impact for remittance companies offering money transfer services to and from Canada is a growing concern if they do not have a gateway into DebitWay INTERAC® Online remittance services.
"The remittance industry is quickly turning towards the Canadian market right now because it is beginning to understand the vast migrant population Canada has," explains Rod Tomita "and that population is made up of over 200 spoken languages that send money to nearly every country in the world to support parents, grandparents, friends and relatives back home."
One of the main reasons why the remittance industry continues to grow in Canada is simple: Migrant workers, immigrants and international students in Canada generally do not have access to credit cards for years after arriving because of their status in the country, but do have access to the Canadian banking system and the debit cards that are issued to them with those accounts. This is where DebitWay INTERAC® Online remittance services play a key role in the industry.
DebitWay.ca can quickly and easily integrate any existing remittance company to accept INTERAC® Online solutions and increase their traffic significantly. Companies with a proven record of transactions and a commitment to offering their Canadian customers a safe, secure and trusted way to send remittance can email DebitWay directly to learn more at, social(at)debitway(dot)ca.
For more information about DebitWay, visit http://www.debitway.ca.
About DebitWay
Headquartered in Montreal, Canada, DebitWay.ca is a certified payment provider that offers INTERAC® Online Payment (IOP) solutions. Simply by adding additional Debitway.ca payment options to already existing platforms, Debitway.ca partners can begin accepting bank payments in real-time instantly.
DebitWay.ca's list of partners are comprised of some of the most experienced and knowledgeable people within the payment processing industry. Currently, participating financial institutions include: BMO Bank of Montreal, RBC Royal Bank of Canada, Scotia bank and TD Canada Trust.
Contact Information:
Rod Tomita
socia(at)debitway(dot)ca
1-877-332-4802