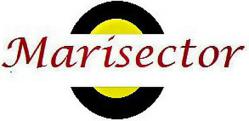 It's not the hardware. It's the training and enabling.
Fort Lauderdale, FL (PRWEB) February 26, 2013
Security team leaders on site who have been trained by us report that the Somali fisherman operating as a part-time pirate is disappearing and being replaced by the professional pirate with greater training and more powerful arms. Piracy and terror in the maritime has indeed grown. A quick look at the attacks and deaths occurring in the Gulf of Guinea and elsewhere is proof of greatly increased violence at the hands of maritime scourges. A commitment to training and enabling grass-roots defense is the only solution.
It is no secret that economic problems have plagued the world in recent years. This plague has affected all major industries including the maritime. One of the first and longest lasting elements being affected by current economics is training. Agencies, companies, municipalities, and even countries have cut training funding to near non-existent levels. Yet training is perhaps the most essential element in managing a safe and secure public. The Castle Shipboard Security Program, a trainer in shipboard security and defense, including anti-piracy, counterterrorism, criminal activity, and civil unrest for the civilian context of the maritime industry, has implemented a new management system enabling greater access to this essential training.
To generate greater access to training at a reduced cost, the Castle Shipboard Security Program's classroom courses are now available through Marisector LLC. Individuals, companies, academies, and agencies can now provide their employees with Marisector's advanced training in-house through several license options. Clients can also purchase training materials directly through Marisector, with Fleet Discounts available, or though Amazon Books.
Marisector is a maritime educational support company which, in addition to Castle Shipboard Security Program's security and defense curricula, writes and instructs the maritime track for an online Master of Science in Disaster and Emergency Preparedness through Nova Southeastern University in Fort Lauderdale, Florida.
The effect of this management system change is the substantial reduction in the necessary training costs and greater access to the people who need the training at the site at which it is needed. If properly implemented, this well-tested training can reduce losses due to security and defense issues to a minimum.