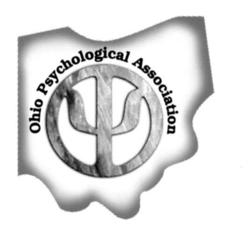 Psychologists also can help you implement changes in your life when it seems the winter blues won't go away.
Columbus, OH (PRWEB) February 14, 2013
As the cold and dark days of winter continue, more people feel depressed and tired. For many, this is a normal response to less sunlight, the close of the holiday season or cabin fever, but for millions of Americans, this season brings a clinical form of depression called Seasonal Affective Disorder (SAD).
SAD is a mood disorder associated with depression episodes and related to seasonal variations of light, according to Mental Health America. Most people with SAD exhibit depression symptoms such as significant fatigue, persistent sad mood, loss of interest in activities, sleeping more than usual, craving and eating more starches and sweets, gaining at least five percent of body weight and difficulty concentrating.
Although no specific cause has been linked to SAD, the leading theory is that the sleep related hormone melatonin, which also may cause depression, is produced more in the dark; days are shorter and darker in the winter, so more melatonin is produced.
The most widely used treatment for SAD is light therapy; this is exposure to bright artificial light during the affected months. It is best to use light therapy under the supervision of a mental health provider as the dose needs adjusted to each patient. "Psychologists can also help you implement changes in your life when it seems the winter blues won't go away," said Todd Finnerty, Ph.D., a Columbus psychologist and Public Education Coordinator for the Ohio Psychological Association (OPA).
How can you tell the difference between just plain old winter blues and SAD? "Your mood might start taking a toll on your daily life, for example, making it hard to focus at work or causing trouble in your relationships," said Finnerty. "If it does, it may be time to consult a psychologist."
To fight the winter blues, Dr. Finnerty suggests the following:

First, be aware of your own mood cycle. If winter is a particularly bad time of year for you, prepare yourself for the colder weather and gray skies.
Stay connected with friends, family and neighbors. It is easy to get isolated and hibernate during the winter.
Plan monthly gatherings with people to socialize.
Keep your house or office well lit. Your energy bill may increase, but your mood will elevate.
Keep your blinds or curtains open during the day and go outside when the sun shines. One hour of sunlight is better than two hours of artificial light.
Keep a regular sleep cycle, eat a healthy diet and exercise more often. Look for activities that make you happy.
If symptoms persist or get worse, contact a psychologist or mental health professional.
While there is no known cure for SAD, research shows effective treatments are available, including light therapy, medications and cognitive behavioral therapy. Different options work for different people. After finding a treatment that improves SAD symptoms, it is important to have a long-term plan that includes specific steps to try to prevent the return of SAD, or lessen its impact.
Located in Columbus, OH, The Ohio Psychological Association is a membership organization of approximately 1,600 Ohio psychologists. Its mission is to advance the creation, communication and application of psychological knowledge to benefit society and to improve people's lives in Ohio. For more information or for a psychologist referral, visit http://www.ohpsych.org.
To speak further with Dr.Finnerty about SAD, please contact Heather Gilbert at hgilbert@ohpsych.org or 800-783-1983.
Dr. Finnerty is a psychologist in independent practice in Columbus, OH. For more information about his services, visit http://www.toddfinnerty.com.