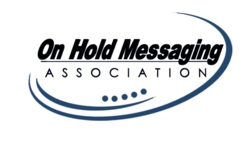 Cameron Park, CA (PRWEB) February 15, 2013
The On Hold Messaging Association (OHMA) found that 85 percent of businesses that use on-hold marketing said it was a useful marketing tool that added value to their business, according to a recent survey.
Nearly 25 percent of respondents in the national survey said they could attribute sales revenue directly to their on-hold messages.
Overall satisfaction with on-hold messaging is high, with 85 percent of respondents also saying they would recommend the service to other businesses.
"This is not a surprising statistic to us," said Jimmy Harris, OHMA board member. "Our members have long-term relationships with their clients because they see a real competitive advantage to their on-hold messages. Otherwise, they would drop the service."
The survey asked companies why they purchased on-hold messaging. The reasons included building image and professionalism (74 percent of respondents), promoting the sale of products and services (72 percent), avoiding silence on hold (58 percent), entertaining or informing callers while waiting (56 percent) and preventing callers from hanging up (31 percent).
Those reasons also were reflected in the ways companies said they use on-hold messaging: providing information about products and services (88 percent), giving callers the right impression (70 percent), advertising specials (24 percent), entertaining callers (23 percent) and promoting date-specific events (21 percent).
The survey also pointed out that the service is more effective when businesses update their on-hold messages more frequently. Thirty-six percent of respondents updated their message once a year or less, while only 12 percent of respondents said they update their message six times or more a year. Those who updated more frequently said on-hold messaging has been directly responsible for sales. They were also more likely to describe on-hold messaging as a useful marketing tool and saw a greater impact on their businesses.
Companies of all sizes employ on-hold messages, according to the survey. One-third of companies that responded had more than 75 employees, one-third had between 10 and 75 employees and one-third had 10 or fewer.
"OHMA members serve businesses from the Fortune 500 to the smallest mom and pop shops," said Bryant Wilson, OHMA board member. "Businesses of every size can use on-hold messages to promote products and services to their hottest prospects. The results of this survey clearly show on hold marketing matters."
The On Hold Messaging Association (http://www.ohma.org) is an international trade organization for audio marketing agencies. OHMA and its members are committed to increasing awareness of on-hold messaging as an effective marketing tool, maintaining the highest service standards, and promoting strict standards of ethical business conduct.
The online survey was conducted by OHMA and its, with 1,555 respondents nationwide. The survey results were compiled and analyzed by Greystoke Insights.