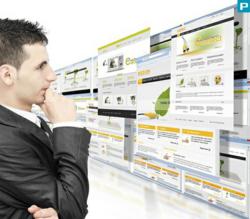 According to Ken Lewis, VP of Sales for PaymentMax, Magento users might improve their company's cash flow.
Dallas, Texas (PRWEB) February 15, 2013
Business owners have an opportunity to obtain merchant processing services from a recognized industry leader. PaymentMax is now compatible with Magento. Support will be available for small business owners as well as for large corporations.
Using Magento credit card processing, a merchant can receive secured e-commerce payments. While Magento provides a variety of useful tools for business owners, a payment gateway is required to complete the checkout process for an online shopper. Merchants must select a Magento-approved payment gateway to facilitate e-commerce transactions. Typically, a merchant would spend a considerable amount of time searching for a low-cost payment processor. Magento credit card processing is now available through PaymentMax.
The announcement of this industry breakthrough solidifies the confidence that major technology companies share with PaymentMax. After providing years of reliable services for many long-term clients, PaymentMax offers its subscribers a variety of impressive features.
Strict security procedures are followed to ensure that PCI compliance is maintained during e-commerce transactions. PaymentMax account holders continue to receive secured web-based credit card processing. Magento users will now have the ability to receive credit card processing through PaymentMax too.
Whether a merchant needs to create an e-commerce website with Magento or to enhance an existing website template, PaymentMax has dependable payment processing solutions. Magento users can choose a variety of shopping cart options as well as vibrant template features.
According to Ken Lewis, VP of Sales for PaymentMax, Magento users might improve their company's cash flow. PaymentMax credit card processing can enable merchants who use Magento to receive next-day bank deposits. Magento users who obtain credit card processing through PaymentMax can look forward to a swift transfer of funds into their business checking account.
PaymentMax has a reputation for excellence. Merchants who use Magento for e-commerce transactions may obtain better customer service through PaymentMax too. Providing customer support for 24 hours per day, PaymentMax can support merchants with Magento credit card processing around the clock.
As an Inc 500 award winner, PaymentMax now offers quality credit card processing services for merchants who use Magento for e-commerce transactions.