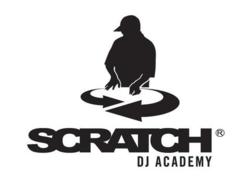 The combined curriculums of SAE Chicago and Scratch DJ Academy will give our students a competitive edge when they graduate, as well as a unique set of creative skills that will be extremely attractive to potential employers.
Chicago, IL (PRWEB) February 14, 2013
SAE Institute has partnered with Scratch DJ Academy to launch Scratch's newest location at SAE's Chicago campus, located in the River North neighborhood just a short distance from downtown.
Scratch DJ Academy, co-founded in 2002 by Rob Principe and the late Jam Master Jay of the legendary group Run DMC, teaches over 50,000 people annually from all 50 states and 35 countries at its three flagship locations in New York, Los Angeles, and Miami and eight satellite locations.
"We're very excited to launch Scratch DJ Academy at SAE in Chicago," says Principe. "This partnership will offer a comprehensive music education experience that's unmatched in the industry."
With its copyrighted curriculum, state of the art equipment, local celebrity instructors, and emphasis on mentorship and community, Scratch DJ Academy at SAE will offer introductory, intermediate, and advanced courses along with certification programs, giving aspiring mix masters and SAE students the opportunity to become performance-ready DJs.
"We're thrilled to have Scratch DJ Academy join our campus in Chicago," says Marco Bettelli, CEO of SAE Institute USA. "Our combined curriculums will give SAE Chicago students a competitive edge when they graduate as well as a unique set of creative skills that will be extremely attractive to potential employers."