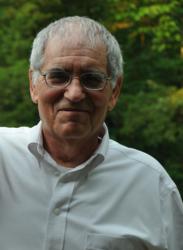 "We are looking forward to a founding partner coming back to his roots at FAI," states Emeritus President, Regent Advisor and Founder Hans K. Fauske.
Burr Ridge, IL (PRWEB) February 14, 2013
Fauske & Associates, LLC (FAI) is pleased to announce that Michael Grolmes, Ph.D., a founding principal of FAI and owner of Centaurus Technology Inc., is re-joining FAI's team as an exclusive consultant. Dr. Grolmes spent 10 years with FAI before founding Centaurus Technology where he has served as president for the last 20 years. Prior to working with FAI, Dr. Grolmes worked at Argonne National Laboratory.
Dr. Grolmes has more than 40 years of experience in multi-phase thermal hydraulics and process safety. He is an expert in the fields of fires, dust and powder explosions, runaway chemical reactions, pressure relief vent sizing and related process safety technology.
He has published over 100 technical articles on multiphase flow and process safety and has provided over 600 process safety evaluations for industrial clients. He is a frequent contributor of technical presentations related to emergency relief flow methods for the DIERS (Design Institute for Emergency Relief Systems) Users Group.
Founded in 1980 by Hans Fauske (D.Sc.), Michael Grolmes (Ph.D) and Dr. Robert Henry (Ph.D), FAI became a wholly owned, independently operated subsidiary of Westinghouse Electric Co. in 1986. FAI assumed early leadership roles in the acclaimed DIERS program for AIChE and the IDCOR program for the nuclear power industry. These activities led to state-of-the-art methodology and laboratory tools for characterizing chemical systems and computer models for analyzing severe accidents in commercial nuclear power plants used worldwide. Recognized worldwide for phenomenological modeling related to the prevention and accommodation of chemical and nuclear power accidents, FAI also provides advanced training and research in physics, chemical engineering, mechanical engineering, nuclear engineering, computer science and other fields. FAI is ISO- 17025/IEC, ISO-9001 and TickIT certified. FAI is an Authorized Provider of IACET CEUs.
Fauske & Associates, LLC is also recognized for conducting comprehensive plant evaluations. FAI's Nuclear Systems Group helps its customers enhance the availability and reliability of their operating plants while maintaining regulatory compliance, extending plant life and reducing operation and maintenance costs. With regard to industrial and chemical process safety, FAI is a leader in the dust explosivity/combustibility and Process Safety Management (PSM) and Risk Management Services (RMS) areas. In addition to parts and laboratory testing, on-site consulting services are a key customer request.