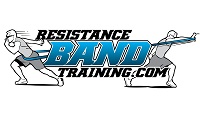 Elizabethtown, KY (PRWEB) February 15, 2013
The promotional sale on Resistance Band Training System's Resistance Band Certification ends tonight at Midnight EST, according to company founder Dave "The Band Man" Schmitz. The product has been on sale since earlier this week.
The certification can be purchased through ResistanceBandTraining.com, a website Schmitz runs. The certification program was created by Schmitz as an attempt to teach personal trainers the proper methods of training clients with elastic exercise bands.
"Every year some new exercise tool – or more accurate, gimmick – gets released to a lot of fanfare but little actual results," Schmitz opines. "The vast majority of these products fail where flat continuously looped resistance bands excel; getting fat loss and performance training results in a safe way."
Called "The Band Man" by clients and colleagues, Schmitz learned about resistance bands in the 1990s when he was working as a physical therapist in Wisconsin.
While he still resides in the state, his life was otherwise completely transformed when he realized resistance bands could be used for more than just injury rehabilitation.
As he started to train athletes with resistance bands, he found that their performance on the field of play improved as they got better at performing motion through space against an elastic resistance force.
With his keen insight into the power of exercise bands, Schmitz was able to build a company dedicated to the singular goal of getting people better with bands. For accomplishing this goal, Schmitz was named one of the world's 100 Most Influential People in Health and Fitness two years running.
"My clients use resistance bands to improve all aspects of athleticism," says Schmitz. "They are able to work out with elastic exercise bands any time, anywhere, and at any level."
The certification program features a 200 page educational manual teaching trainers how to use elastic resistance bands in their programs.
The manual helps trainers set up resistance band workouts, perform dynamic stretching and stabilization, and follow workout guidelines.
In addition to the manual, trainers will receive 7 DVDs that will demonstrate to them how to best use resistance bands in a training program.
"Working out with resistance bands is one of the best ways to separate yourself as an elite trainer," Schmitz concludes.
The Resistance Band Certification program is on sale until tonight at Midnight EST for $100 off the retail price.
For more information, visit: http://resistancebandcertification.com/
About Dave Schmitz: Dave Schmitz is the Co-Owner of Resistance Band Training Systems, LLC and the creator of http://www.resistancebandtraining.com, the only website exclusively devoted to training with large continuously looped resistance bands.
Resistance Band Training Systems, LLC is part of the Fitness Consulting Group family of companies. It is the leading resource for resistance band training. RBT offers education on resistance band training, hosts live events, and offers a training certification and other products.
To learn more about resistance bands, visit: http://resistancebandtraining.com/.
####