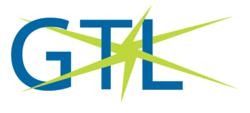 Mobile, Alabama (PRWEB) February 13, 2013
Global Tel*Link (GTL), the leading provider of integrated correctional technology solutions, offers its customers the full suite of applications and solutions for today's demanding correctional technology requirements including:

Full Featured Inmate Telephone Systems
GTL Advanced Investigative Tools (GTL Data IQ, Call IQ, Continuous Voice Recognition and Voice Biometric Identification)
Secure Remote and On Premise Video Visitation
GTL Genesis InPod Kiosks provides automation of inmate services such as e-messaging, MP3, commissary ordering, scheduling, and grievances
Deposit and payment solutions with over 12 million transactions processed annually via: intake kiosks, lobby kiosks, web, IVR, lockbox
Scalable DOC accounting systems
Scalable Jail Management Systems
All of our products and solutions are fully integrated with each other and many third party applications which streamline integration and vendor management for our customers. With GTL, customers get The Power of One — direct access to people and technology from one company versus a multi-vendor environment which increases complexity, implementation and operational risks. No other provider in the market can match GTL's combination of nationwide service, application breadth and best in class solution offerings.
Over the coming days and weeks ahead, GTL will release more information about each of these applications and solutions providing customers with a greater understanding of each application and the benefits to our customers and share recent customer success stories.
About Global Tel*Link:
As the leading provider of integrated correctional technology solutions, Global Tel*Link provides service to approximately fifty percent of inmates nationwide including service to thirty State Department of Corrections and fifteen of the twenty-five largest city/county facilities. To learn more about GTL's applications and solutions or to speak to a representative of GTL, please visit our website at http://www.gtl.net or contact us at 800.489.4500.
Media Contact:
Anthony Bambocci, Chief Marketing Officer
Global Tel*Link Corporation
phone: 888.222.3081 ex. 81105
email: anthony.bambocci(at)gtl(dot)net
website: http://www.gtl.net