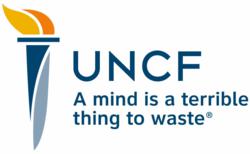 The UNCF Mayor's Masked Ball is a chance for everybody who values students and education to have a great time for a great cause
Los Angeles, California (PRWEB) February 13, 2013
UNCF (United Negro College Fund,) the nation's largest and most effective minority education organization, will host an evening of masked elegance at the second annual UNCF Mayor's Masked Ball on Saturday, March 2, 2013. Proceeds from the event will support UNCF students in the Los Angeles area and around the country, providing them with financial support and tools to get to and through college. UNCF Mayor's Masked Balls have become social fixtures across the country, and Los Angeles' event is now one of Southern California's premier fundraising galas and social events of the year.
This year's UNCF Mayor's Masked Ball honors NBA Hall of Famer and entrepreneur Earvin "Magic" Johnson and Sheryl P. Underwood, co-host of CBS daytime talk show The Talk, as well as local and national UNCF supporters whose support and donations have provided hope and opportunity to young people. The event will be held at the Hilton Los Angeles/Universal City at 7 p.m. Los Angeles Mayor Antonio R. Villaraigosa will be present for special remarks and recognition by Dr. Michael L. Lomax, President and CEO of UNCF.
"The UNCF Mayor's Masked Ball is a chance for everybody who values students and education to have a great time for a great cause," said Lomax. "UNCF is grateful to Mayor Villaraigosa and the Los Angeles community for making our cause their cause. As a community and as a country, we need to invest in better futures for our students and all of us, and the great turnout we're expecting will be an investment that will pay dividends in the form of the college graduates Los Angeles and the country badly need."
"The UNCF Mayor's Masked Ball brings together Los Angeles leaders who are committed to education and to helping the next generation of doctors, teachers, lawyers, engineers, business executives and entrepreneurs get the education they need to compete in a global economy," said Curtis Silvers, Jr., UNCF Area Director, Los Angeles.
Attendees will able to participate in national live and online auctions offering an array of items including a new car. Thanks to the generosity of Toyota Motor Sales, USA, Inc., which donated a new 2013 Toyota Avalon Hybrid to be auctioned, the highest bidder gets to choose the color and pick up their new car at a local dealer—a great way to "drive" support for UNCF students in Los Angeles and around the country. Bidders at the event and throughout the U.S. will be able to participate in real time via technology support provided by BiddingForGood.com.
Toyota Motor Sales, USA, Inc. returns this year as the founding sponsor of the UNCF Mayor's Masked Ball. This year's ball co-chairs are Carl Ballton, president and chief operating officer of Union Bank Foundation, and Lisa Cagnolatti, vice president of the Business Customer Division of Southern California Edison.
Los Angeles' second annual UNCF Mayor's Masked Ball is expected to attract more than 600 attendees from across the community, including elected officials, corporate and civic leaders, major sports figures, entertainers from film, television and music, and donors and volunteers. This year's festivities will start with a VIP reception and silent auction, followed by the signature parade of stars and dignitaries, an elegant dinner and the parade of masks. Dancing will follow with musical entertainment provided by the legendary recording artists, The Whispers.
Individual ball tickets can be purchased for $500 each with a limited number of corporate sponsorships available. To purchase tickets, and for sponsorship information, contact the UNCF - Los Angeles area office at (213) 639-3800.
ABOUT UNCF
UNCF (United Negro College Fund) is the nation's largest and most effective minority education organization. To serve youth, the community, and the nation, UNCF supports more than 60,000 students at over 900 colleges and universities across the country. UNCF supports education through scholarships and other programs, but supporting it 38 member colleges and universities, and by advocating for the importance of minority education and college readiness. UNCF institutions and other historically black colleges and universities are highly effective, awarding 20 percent of African American baccalaureate degrees. UNCF administers more than 400 programs, including scholarship, internship and fellowship, mentoring, summer enrichment, and curriculum and faculty development programs. The UNCF logo features the torch of leadership in education and UNCF's widely recognized motto, "A mind is a terrible thing to waste."® Learn more at http://www.uncf.org.
###