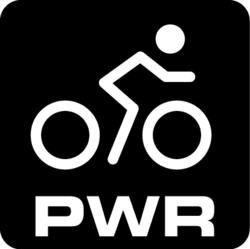 We're proud to bring these leading advancements to cycling while always staying committed to ANT+ interoperability, ease of use and backwards compatibility.
Cochrane, Alberta (PRWEB) February 14, 2013
ANT Wireless ("ANT" http://www.thisisant.com), a division of Dynastream Innovations Inc., today announces a new version of the ANT+ Bike Power profile that now allows ANT+ enabled bike power sensors to report advanced data metrics including Torque Effectiveness and Pedal Smoothness in real time.
The new capabilities of the Bike Power profile provide cyclists with greater opportunity to analyze power efficiency and performance of each leg. Specifically, Torque Effectiveness now measures the percentage of force used to pull up and push down the left and right pedals. Pedal Smoothness calculates the percentage of how evenly a cyclist applies power throughout their pedal stroke based on left/right or overall measurements. Both features are integrated within an ANT+ bike power sensor mounted on either the pedal or crank of a bike. The sensor calculates the power in Watts required to move the bike forward and transmits the information to an ANT+ enabled display device such as a bike computer, watch, cell phone or fitness equipment computer. The data can be viewed in real time or stored for later analysis.
"We continually push and expand the capabilities of ANT+ technology so that we can produce valuable data and device functionality, said ANT Wireless Vice President, Rod Morris. "We're proud to bring these leading advancements to cycling while always staying committed to ANT+ interoperability, ease of use and backwards compatibility."
These new features bring a new level of ANT+ detail and interoperability to the cycling enthusiast. Now it is possible to see how much applied power and resistance is expended per leg and train accordingly. Based on the individual measurements, athletes and coaches can now identify the rider's style, determine which pedal stroke yields the best results and optimize performance. Because the profile is ANT+ based, this advanced functionality can now be integrated into leading ANT+ products and the already-established ecosystem of sport, fitness and health devices.
Rotor Bike Components' newly released crank-based power meter, Rotor Power, is the first certified ANT+ product to utilize the new Bike Power profile.
"Our aim is to give cyclists the tools they need to maximize their performance," said Rotor's Engineering Manager, David Martinez Garcia. "The new features of the ANT+ Bike Power profile allow us to do that by enabling a unique and interoperable solution where our customers can receive essential power efficiency data in real time."
More information on the Rotor Power can be found on the ANT+ Product Directory at http://www.thisisant.com/directory/rotor-power/.
The enhanced Bike Power profile is now fully available to ANT+ Alliance Members and Adopters (via http://www.thisisant.com/register) for creation of new power sensors or for implementation into existing products. ANT+ display devices compatible with a previous version of the Bike Power profile will require a firmware update to receive torque effectiveness and pedal smoothness data.
Note:
1. This version of the profile also includes general updates and edits, making the overall document easier to read and navigate.
2. An additional revision to this profile will feature enhanced user feedback during sensor calibration and be in beta, and available to ANT+ members from today via http://www.thisisant.com/register.
###
About ANT / ANT+ (http://www.thisisant.com)
ANT is a proven protocol and silicon solution for ultra-low power (ULP) practical wireless networking applications. With over 60 million devices in the market, ANT+ facilitates interoperability between ANT+ devices and the collection, automatic transfer and tracking of sensor data. Applicable in sport, wellness management and home health monitoring, ANT+ (built on the base ANT protocol) defines device profiles that specify data formats, channel parameters and network keys. The ANT+ Alliance is an open special interest group of companies who have adopted the ANT+ promise of interoperability. The Alliance ensures standardized communications through optimized brand value and partnerships with other top tier products.
The company behind ANT Wireless is Dynastream Innovations Inc. (http://www.dynastream.com). Dynastream was established in 1998 and became a wholly owned subsidiary of Garmin Ltd. in December 2006. Dynastream is based in Cochrane, Alberta, Canada, and is a world innovator in the research and development of inertial and wireless technology.
ANT+ Product Directory (http://www.thisisant.com/directory)
The ANT+ Product Directory is a complete inventory of all ANT+ certified or verified products. It is a tool designed specifically to help consumers source hundreds of industry-leading devices and all compatible products within the vast ANT+ ecosystem. Devices may be searched by product name, brand, activity or product category, allowing the consumer to create a monitoring system that meets their specific needs.
For further information on how the directory works, please visit: http://www.thisisant.com/directory/d/getting-started.