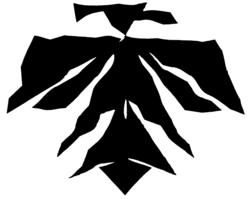 "I cannot think of a more deserving organization than Thunderbird Artists to receive the Carefree Cave Creek Entrepreneur Award for 2012." Patty Villeneuve - Carefree Cave Creek Chamber of Commerce.
Fountain Hill, AZ (PRWEB) February 14, 2013
Judi started Thunderbird Artists back in 1981; beginning with small shows in and around Scottsdale, where she produced her first juried fine art festival. It was shortly after these events that the family run company then expanded to Carefree, Sedona, Denver, Lake Tahoe, Tucson and Colorado. Along with Judi's husband Roger, daughter Denise, sons Bret and Mike, Thunderbird Artists have become acclaimed throughout the U.S. for their exclusive and professional art show extravaganzas.
Judi and Denise's goals are to provide an exceptional variety of mediums, subject matters, sizes and price ranges that satisfy the desire of each and every patron strolling through one of their festivals. The Carefree Cave Creek Chamber of Commerce has been a partner of Thunderbird Artists for twenty years now and members have manned entrances, sold wine glasses and helped promote three shows a year; a total of nine days, in which Carefree sees more visitors than the rest of the year.
Thousands of artists have displayed their artwork, attracting hundreds of thousands of locals, tourists, community leaders, snowbirds and art collectors who acquire their first taste of Carefree living.
"Thunderbird Artists started with one show in Carefree two decades ago and have grown the Carefree show into three each season as well as added a bunch of other shows throughout the valley. I am proud to work along side these great people each year," says Patty Villeneuve from the Carefree Cave Creek Chamber of Commerce.
Among the many awards presented to Judi Combs over the years, are the prestigious Cambridge Who's Who Executive, Professional and Entrepreneurial Registry for 2008. Judi also founded the veteran charity, American Healing Arts Foundation (AHAF), in 2010. AHAF is about healing through the arts and art therapy. Post-traumatic stress disorder remains high for both wounded and uninjured soldiers-plus the suicide and divorce rate continues to soar. AHAF classes are intended to reunite veterans with their fellow comrades, away from hospitals and the battlefield, in a peaceful environment.
Judi feels strongly of the fact that Denise has been very instrumental in their receiving the Entrepreneurial Award of the Year.
Thunderbird Artists was recently rated as one of the Top 5 Arizona Art Experiences, by Experience AZ Magazine, a biannual travel and tourism publication for Arizona. The fall, winter and spring Carefree Festivals have all received ratings that began back in 1996 and, over the years, ranked in the top 100 art festivals to the Top 10. In 1998, the prestigious Harris List published the Nation's Best Art & Craft Shows, ranking the January Carefree Fine Art, Wine & Rose Festival in the "Top 4" Fine Art events of the Southwest Region.  Since that time, Thunderbird Artists' Carefree festivals have continually been ranked by the Harris List, taking first and second place repeatedly throughout the Southwest Region.
Thunderbird Artists Festivals for the remainder of the 2013 season include:
2nd Annual Waterfront Fine Art & Wine Festival
February 15th - 17th
18th Annual Carefree Fine Art & Wine Festival
March 1st - 3rd
9th Annual Fountain Hills Fine Art & Wine Affaire
March 15th - 17th
The Arizona Fine Art Expo
January 10th - March 24th